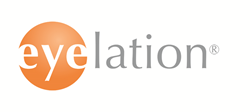 "The high demand for our kiosks meant we needed to find a way to make the installs quicker and easier. "
(PRWEB) October 13, 2015
Eyelation is pleased to announce that its eyewear kiosk and benefit management solution is now even easier for companies to implement at their facilities. Since the first placement in 2011, Eyelation has provided companies with a modern approach to managing safety eyewear. Companies now have a benefit management and ordering solution that saves time and solves a complex problem in a simple way.
Increasing demand from large-scale, international companies needing a cohesive program made it imperative for Eyelation to be able to install faster and easier. Eyelation's V3 kiosk model is now "plug-and-play," eliminating the need for an installer. The kiosks ship fully assembled and are internet connected free of charge to Eyelation's customers through its collaboration with a nationwide cellular company. Kiosks can be rolled off, plugged in, and ready for employees to start ordering within minutes. Employees can get their eyewear much faster, creating a safer work environment.
In the past, traditional programs could take up to a year to implement. The new kiosk enhancements allow for scalability, which will provide companies with a way to bring all of their locations online with Eyelation's program in a very short span.
According to Eyelation's founder and CEO, Brad Kirschner:
"The high demand for our kiosks meant we needed to find a way to make the installs quicker and easier. In most cases, the install can be done without the need to involve IT support from the customer. Companies simply plug in the kiosk and start ordering. The plug-and-play model means installing a kiosk is a no-brainer and installation possibilities are endless."
Eyelation is based out of Tinley Park, IL in the south suburbs of Chicago.
http://www.eyelation.com
Contact: Stacey Michel
Ph: 888.308.4703 or Email: stacey(at)eyelation.com