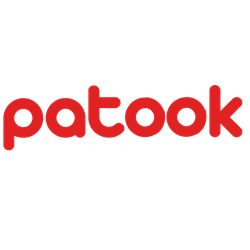 Our focus is on friendship—helping people make platonic new friends and interacting with the community of people around them.
Kenmore, WA (PRWEB) October 14, 2015
Finding new friends gets harder as you get older and is always difficult when you relocate. But a new social media app aims to do for platonic friendships what other companies have done so successfully for dating and hook-ups.
The app, called Patook, uses an innovative points system and dynamic matching algorithms to accurately connect like-minded people in their own communities. People can join as an individual or as a couple.
Launched in ten languages, Patook also features more than a million "beacons" worldwide which allow users to interact with each other within a certain range. Locations already include universities, malls and airports.
Company CEO, Antoine El Daher, said, "There are plenty of online dating sites but Patook is strikingly different. Our focus is on friendship—helping people make platonic new friends and interacting with the community of people around them. Our only expectation is that users maintain a positive, upbeat environment."
How does Patook find people you're likely to like? One key way is to uniquely let users take charge by using the app's points system to specifically identify and rate the value of the criteria they want in a new friend. For example, someone could choose to give people above a certain height 10 points, while they give people who play the violin another five points, and people whose interests include hiking 20 points. The points are summed up to provide the best possible matches.
Then there's Patook's user ranking algorithm. It is vastly different from those used in online dating and anonymously keeps track of the ratings users give other users and finds great matches based on that.
Patook also introduces the concept of beacons, which are localized discussion groups designed to kick-start interaction between the users. Beacons can be as wide as a big city, the size of a shopping mall, or as narrow as a coffee shop. Whenever people are within a beacon, they can see everyone else who's there and identify if there are people they would like to interact with, or even meet in person.
Patook says that it places great importance on safety and security. Users have strict control over the kind of people who are allowed to see their profile. For instance, users could set up custom rules that limit views to other single women over the age of thirty who have children. Communications between users and the Patook server take place through a highly encrypted connection.
Said El Daher, "In today's world so many people are on the move. You have students starting college, couples relocating because of a new job to a different state or even a different country, and people retiring to begin a new life. And that often means moving somewhere where they don't know anybody. Patook provides a fast, easy and fun way to get connected with similar people with similar interests."
Added El Daher, "Initial feedback to the app has been extraordinary. People seeking friends and not romantic relationships have been left out in the cold until now. We anticipate rapid growth."