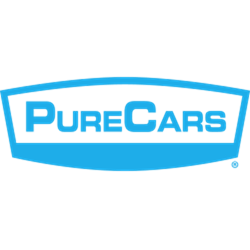 Charleston, S.C. (PRWEB) October 13, 2015
If Americans' car choices are an indication of political preferences, then the majority of swing states will vote for a Republican candidate, according to a PureCars analysis of car sales by color and body.
Charleston-based PureCars, provider of the leading digital ad platform for car dealers, examined car sales data for a 90-day period to better understand car body and color shopper preferences by state. The analysis shows that all traditional swing states buy more red cars than blue, with New Hampshire as the only exception. Although the data may not directly correlate to votes in 2016, it demonstrates the granular level of insight car dealers need to recognize local preferences and successfully move inventory.
"It's surprising to see what American stereotypes didn't hold against our analysis," said Jeremy Anspach, CEO and co-founder of PureCars. "For instance, most would think California would be crazy for convertibles and Texas for trucks, but it isn't the case. While every dealer makes assumptions about their customers, our data proves those assumptions should not be used to market to them. Instead, dealers should leverage real data from their market to drive their online strategy."
Additional findings from the study include:

Hatchbacks are most popular in liberal states like Washington state (16 percent of car sales), Rhode Island (11 percent) and California (10 percent).
Vermont is the top state for trucks, which account for 69 percent of auto sales.
New Hampshire sells the most convertibles, which account for 12 percent of statewide car sales.
Seventy-four percent of all cars sold in the U.S. are neutral colors (black, white or grey), with grey/silver being the most popular at 29 percent.
These data points may only be fun facts to the general consumer, but they also show how substantially shopper tastes can vary by location. Dealers have an opportunity to improve the overall car shopping process by tailoring their ad messaging based on consumers' preferences for a more relevant experience.
As a digital advertising platform made specifically for the automotive industry, PureCars understands how the purchasing cycle has changed. Instead of visiting multiple dealerships to find the best model and price, consumers turn to online resources to make an informed purchase decision. Using data science, algorithms and artificial intelligence, PureCars determines which online shoppers are in the market to buy and then targets these shoppers with relevant ads for vehicles that are well-merchandised and have a high probability to convert.
"Today's car shoppers begin their path to purchase with extensive online research and consideration periods before they even set foot on the lot," said Anspach. "A deeper understanding of their preferences and tastes is critical for dealers trying to win an increasingly competitive sale. With a programmatic approach, dealerships don't waste their valuable and often small marketing budgets targeting customers who are not ready to make a purchase."
To conduct its analysis, PureCars used its proprietary platform to pull historical data on car sales from June 1, 2015 to Sept. 1, 2015. Using predefined car color categories, PureCars then tallied the number and relative percentage of each car color sold in each state.
Complete data for the PureCars car body and color by state analysis can be found at http://www.purecars.com/election.
About PureCars
Technology drives us. Armed with automotive's most extensive data library, PureCars offers search, pay-per-click, site and display retargeting and advertising to help dealerships reach the right consumer with the right vehicle at the right time. As a Google Premier SMB Partner, our award-winning technology is flawlessly designed to drive high probability buyers to a dealer's site, optimize traffic once on their site, and convert those customers in the showroom.