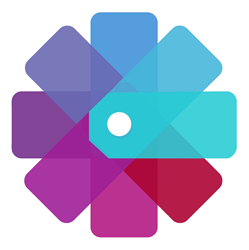 There's not much out there that rivals these returns.
Boulder, Colorado (PRWEB) October 13, 2015
Inventory financing on the Kickfurther platform has surpassed the $1.2 Million mark, with passionate backers funding nearly 100 offers by more than 70 companies, earning an average 3.2% consignment profit per month on offers that have been completed.
"We're thrilled at what we've been able to accomplish since our launch in January," said Sean De Clercq, Kickfurther Founder & CEO. "Every two months we double our deal volume, and the feedback from our marketplace companies and their backers has been overwhelmingly positive."
Kickfurther helps product companies fund their next inventory purchase to meet increasing demand. By creating offers on Kickfurther, these companies have an opportunity to engage with their fan base to raise the capital they need.
Kickfurther's inventory crowdfunding model also provides a groundbreaking new platform for Kickfurther users to potentially earn greater profits than are available with other investments. The opportunity to invest in inventory on Kickfurther is unique because of the easily understood nature of products and the low amount capital needed. And the investors actually own the inventory.
"We have other financing options, but we get better rates and a better experience on Kickfurther - which is swift and professional," said Jakki Quattro, President and CEO of Jersey Shore Cosmetics. "There is something old-fashioned about this new technology that enables me to establish such a close relationship with my backers. With the immediacy of the forum, I can engage with them, answer questions, clarify details. And the backers' confidence in my business motivates me beyond measure to deliver exactly as I said I would. You just don't get this from other funding sources."
With Kickfurther, everyone can achieve the kind of returns on inventory financing that were previously available only to financial institutions. Backers - many of whom have never had a platform for capital growth - are empowered to build wealth and distribute capital to the businesses they deem most worthy. By crowdsourcing the decision-making around capital allocation, the best ideas flourish.
"I can't think of an investment as profitable in terms of percent return without taking on much more risk," said a Kickfurther user. Another echoed, "It's true. There's not much out there that rivals these returns."
About Kickfurther
Kickfurther crowdfunds inventory by enabling investors to finance inventory for Kickfurther vetted businesses on its website. Businesses post offers by choosing the amount of capital they need, the term of the investment payback, and the return percentage investors will earn. Since its 2015 launch, Kickfurther has funded $1.2 Million in 100 offers by more than 70 companies. Their backers have earned an average 3.2% consignment profit per month on completed offers.