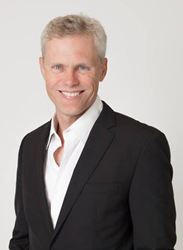 I am excited to be working with PASAL because they are as passionate about English and language as I am.
San Francisco, California (PRWEB) October 13, 2015
PASAL International and AJ Hoge, Founder of Effortless English and world's leading business English trainer, have signed an exclusive agreement to bring AJ's proprietary teaching techniques to PASAL International in Hanoi, Vietnam. This agreement allows PASAL to be the only school in Vietnam to officially use a new course specifically for PASAL's students that will not be taught online or on any other campus.
AJ is a high energy, fun and innovative career development speaker and trainer who has created a proprietary system to give non-English speaking students the skills and confidence to speak English fluently. More than 1 million students in over 28 countries have improved their lives following his Effortless English program. His online Effortless English Show has over 42 million downloads and his book "Effortless English: Learn How to Speak Like a Native" consistently gets 5 star reviews by students who have studied his techniques and found huge success.
PASAL will be hosting AJ from 17 November to 20 November 2015. During his visit, AJ will be hosting speaking events about his new program at PASAL, making book signing appearances and attending meet and greet sessions with photo opportunities. AJ will also be making book signing appearances and offering meet and greet sessions in Ho Chi Minh City on 22 November. To find out more about AJ's visit to Vietnam, please visit http://pasal.edu.vn/ajhoge/.
If you are interested in attending this exciting event, please sign up soon. Due to AJ's popularity in Vietnam, this event will sell out.
If you would like AJ Hoge to speak at your school or business, please contact Leah D'Ambrosio at Leah@ajhoge.com. http://www.ajhoge.com.