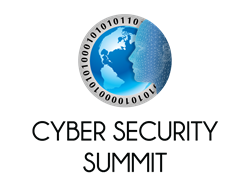 Minneapolis, Minn. (PRWEB) October 13, 2015
A new event titled "Cyber Security for the Small and Middle Markets" will be held this year in conjunction with the annual Cyber Security Summit in Minneapolis. This half-day event on Tuesday, Oct. 20, was designed for small and mid-size businesses that are not large enough to have a dedicated cyber security team but who nevertheless can take steps to protect themselves and react quickly after an attack.
Agenda
8:00 – 8:45 AM: Experience the Full Summit general session (via live stream)
8:45 – 9:00 AM: Welcome
9:00 – 9:15 AM: Meet Your FBI Liaison - John Bonhage, Special Agent, FBI, InfraGard Coordinator
9:15 – 9:45 AM: The Fundamentals of Cyber Security - Learn the essential steps needed to protect your systems and what to do if you are attacked. In addition, this session will touch on reporting requirements and cyber insurance; Patricia Toth, Supervisory Computer Scientist, Computer Security Division, NIST
9:45 – 10:30 AM: Solutions to Common Small Businesses Cyber Problems - As a small business, it's important for leadership to understand their cyber security risks and opportunities so they can make strategic decisions. In this session, a legal expert who has helped many small businesses address cyber security challenges will discuss legal liability, the risk of losing company assets, how to get ahead of the problem and what resources are available; Philip Schenkenberg, J.D., Attorney and Shareholder, Business Litigation, Briggs & Morgan, P.A.
10:30 – 11:00 AM: Break in Exhibit Area
11:00 – 11:45 AM: Turning Cyber Security into a Competitive Advantage - The 74-page security questionnaire is here to stay thanks to compliance departments that are being pushed hard by their boards. Rather than feeling overwhelmed by this new reality, you can focus on making your business an "easy yes" by understanding what they are looking for and getting your business "locked in." Ultimately, this will help you reduce the time it takes to close a deal, lower your cost of sales and increase your market share; Ken M. Barnhart, President & CEO, Occam Group
11:45 AM– 12:30 PM: Are You Cyber Resilient? - Businesses often confuse "cyber liability" and "cyber risk." Legally, the fact that you had a breach doesn't necessarily mean you owe damages. A proper Cyber Risk program focuses on mitigating immediate financial requirements and responding to the long-term effects of the breach on your own company. It addresses the question: "How do I finance a cyber event?" In this session, you will hear from cyber insurance experts about how to address this new and evolving source of risk; L. Keith Burkhardt, CISA, CISSP, Vice President, Kraus-Anderson Insurance
12:30 – 1:15 PM: Networking Lunch in the Exhibit Area
"Our small and middle market clients have a lot at stake when it comes to cyber security, but most cyber security programs in this area are tech heavy, or are geared towards much larger organizations. This session will give business leaders in small and middle market companies the tools to better identify and understand risks, and will offer practical advice for smaller organizations," said Philip Schenkenberg, an attorney and shareholder at Briggs and Morgan, and Cyber Security Summit Advisory Board Member. "This isn't going away, and isn't going to become less important, so it's the right time to start coming up the learning curve. "
The conference begins at 8 a.m. and is being held in conjunction with the 2015 Cyber Security Summit, occurring October 20-21 at the Minneapolis Marriott Northwest. The half-day event cost is $159 online or $179 on site. More information can be found at cybersecuritysummit.org/smallmiddle.html.