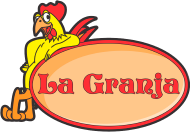 Wil Romelus, Executive Director of Digital Vibez which put on the event said, "We appreciate all who took part of who made Kids Jam-a-thon successful. Over 1400 kids went home happy thanks to the help of those who participated and backed this event."
Palm Beach, Florida (PRWEB) October 13, 2015
The Florida Department of Health in Palm Beach held an appreciation breakfast to honor all sponsors, donors and supporters of the 4th annual KidsFit Jam-a-thon to fight childhood obesity. The breakfast was held at the 2015 Children's Services Council, Palm Beach County, 2300 High Ridge Road, Boynton Beach with 20 people in attendance.
The Jam-a-thon event was held on July 31, 2015, and featured presentations by local health and wellness advocates, and incorporated dance fitness and hands-on activities in an effort to educate youth about health and exercise. 1,410 participant learned about and practiced Yoga, Zumba, and experienced a martial arts demonstration. LaGranja Peruvian Restaurants and Digital Vibez, a Non-Profit Organization, joined together to sponsor the event.
In her invitations to the appreciation breakfast, Quinetta C. Hayes, Healthy Communities Consultant, Florida Department of Health, Palm Beach, said of the event, "We understand that it's just a day, but we are able to impact close to about 1500 or more youth every year with a day of health education, fun activities, physical activity, healthy snacks, water, giveaways and nutrition education. We realize that it truly does take a village to help raise and steer our youngest residents in the adoption of such choices, and none of our efforts would have been made possible if it weren't for all of you!"
Digital Vibez's progressive effort in helping South Florida's youth has encouraged the partnership and support of La Granja Restaurants, whose founders have always worked diligently to provide a healthful and nutritious alternative to fast food for today's busy American families, since its inception in 1995.
La Granja Restaurants has built close ties to the South Florida community, and remains focused on giving back. They are proud to be one of the sponsors of this event. Other sponsors are Quantum Foundation, Palm Healthcare Foundation, Prime Time PBC, 5210 Let's Go, Florida Health PBC, Kidding Around Yoga, Whole Foods, Finity Tek Designs, Children's Services Council, Caridad Center, and El Bodegon Supermarkets.
La Granja Restaurants is an authentic, family style Peruvian food restaurant chain that has become a popular family favorite for more than a decade. La Granja Restaurants is widely known for its delectable, made from scratch, whole food Peruvian specialties that are offered fresh daily in over 40 locations throughout Florida. La Granja has also made a name for itself in South Florida for its generous support and strong ties to the community.
For further information, please contact:
La Granja Corporate Office
3907 NW 49th Street Tamarac, Fl 33309
Phone: (954) 968-7988
info(at)lagranjarestaurants(dot)com
http://lagranjarestaurants.com/