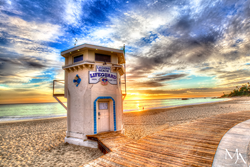 LagunaBeach.com is California's Luxury Brand
Laguna Beach, CA (PRWEB) October 16, 2015
Today, LagunaBeach.com has launched its newly customized platform which enhances, connects and provides extensive resources to the thousands of residents and tourists looking for detailed information on Laguna Beach and the surrounding cities. "With today's launch we have created a custom portal that is full of content, photos, videos and resources. These added benefits will help increase our traffic, engagement and visibility, which is key for our advertising partners," says Annette Malinowski, President of LagunaBeach.com.
LagunaBeach.com is California's Luxury Travel & Destination domain. This premier website connects the colorful character, world class artist, charming boutiques, exquisite eatery's, fine art galleries, luxury real estate and hotels to visitors and residents. Laguna Beach and the surrounding white sand beach coastal areas are considered the "Gem" of Southern California and is known as a bucket list location for travelers from around the world.
Along with re-branding and digital expandability, LagunaBeach.com is in production to complete its television and video campaigns. The series of spots being produced will focus on all Lagunabeach.com has to offer. The media plan will focus on local, regional and national advertising. LagunaBeach.com has also inked strategic partnerships to help grow its online and offline marketing channels.
LagunaBeach.com is considered a premium geodomain. A geodomain refers to domain names that represent geographic entities, such as cities and countries. Examples of premium city geodomains are: Atlanta.com, LosAngeles.com, and LasVegas.com. Since geographical names are limited in number and have extremely high intuitive name recognition, geodomains are highly sought after, with the .com extension geodomains valued the most highly. Collectively, geographic domain names are estimated to represent in excess of $500M a year in gross hotel bookings alone.
With its new look and state-of-the-art technologies, LagunaBeach.com is looking to transform into one of the world's most impressive travel & destination sites.
For more info, visit: http://www.lagunabeach.com or email annette(at)lagunabeach(dot)com