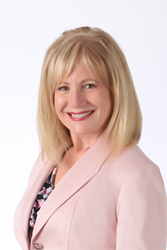 ...the entire team at Sageview Consulting share my passion for helping companies achieve their business goals
Boca Raton, FL (PRWEB) October 13, 2015
Sageview Consulting, a top national Human Resources consulting firm, today announced the hiring of Nancy Hutter as Senior Human Resources Consultant. Possessing deep expertise in a number of disciplines, including strategic HR consulting, performance management, coaching, employee relations, search and recruitment, Hutter will provide Sageview Consulting's clients with superior services that help ensure sustainable growth and achieve key organizational and individual effectiveness goals.
Prior to joining Sageview Consulting, Hutter served as Director of Human Resources at WESTMED Medical Group, Vice President Human Resources at Chase, and a number of other small, mid-sized and large organizations in publishing, technology, biotech, and service businesses as well as consulting assignments for American Express, NYNEX, IBM, City of New York, and other firms. She is a certified coach and has taught at New York University, SUNY Purchase and The New School. Hutter received her Bachelor's and Master's degrees in Counseling Psychology from New York University.
"We are pleased to welcome Nancy to our growing team of seasoned HR experts," said Sageview Consulting President Aimee Kaye. "Nancy is an extremely experienced professional with an outstanding track record of success across multiple industries, including healthcare, finance, non-profits, government and academia. We look forward to working with Nancy, knowing that her skills and experience will be an asset to our company and our clients."
Nancy Hutter added: "Throughout my career I have worked with organizations of various shapes and sizes, helping them leverage their biggest asset: human capital. The leadership and the entire team at Sageview Consulting share my passion for helping companies achieve their business goals by providing them with effective human resources solutions, and that is why I am so excited to become a part of this fantastic firm."
With offices in New York and South Florida, Sageview Consulting works with high-profile clients throughout the United States, spanning the sports, hospitality, entertainment, media, senior living and non-profit sectors, including Jewish Federation. Sageview Consulting offers decades of experience in the strategic Human Resources management, and the company provides businesses of all sizes with customized solutions to optimize performance, increase profitability and realize their ultimate growth potential.
About Sageview Consulting
Sageview Consulting is an industry leader in providing outsourced solutions for human resources management, talent acquisition and management, benefits and compensation, training, and organizational development and Executive Search. With offices in New York and South Florida, Sageview works with clients nationwide to create and implement systems and programs that achieve business goals. Sageview Consulting is a Certified Women-Owned Business, headed by President Aimee Kaye and Managing Partner Marilyn Hausner. To learn more about Sageview Consulting, please visit http://www.sageviewconsulting.com or call (954) 304-4123.