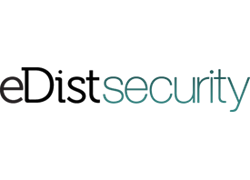 "To say we are excited to be exhibiting at the CEDIA Expo 2015 this year is an understatement."said Nick Scarane, President of eDist Security
Mahwah, NJ (PRWEB) October 13, 2015
eDist Security, LLC is set to attend the Cedia Expo 2015 in Dallas, TX at the Kay Bailey Hutchison Convention Center, on October 14-17, 2015. As a CEDIA member, eDist Security, LLC, is exhibiting for the first time at this yearly event to promote their extensive line of quality Home Technology products available to dealers nationwide. In addition to the Onkyo suite of products, eDist will be promoting one of their newest lines, Hikvision, the innovative leader in video surveillance products.
"To say we are excited to be exhibiting at the CEDIA Expo 2015 this year is an understatement. We have been looking forward to this event all year as it will provide us an opportunity to expose not only our current dealers to some of the newest additions to our product line up, but introduce eDist Security to an entirely new group of Home Technology installers. By providing the best and most innovative products to our dealers, we are able to continue our commitment to being the Premier Wholesale Distributor for Security and Automation," said Nick Scarane, President of eDist Security. "As an added bonus to current and future dealers, eDist Security is providing a 10% discount promotion for all orders made at the event. We encourage all installers interested in hearing more about our solutions and product lines, to come to Booth 1002. They can also enter to win a $500 eDist Gift Card," stated Scarane.
About eDist Security, LLC:
eDist Security provides a diverse line of products and solutions to their dealers from over 250 leading vendors such as Interlogix, DSC, Napco, and Alarm.com to name just a few. They understand the specific needs of the integration and home automation expert and excel at providing their dealers with customized solutions. eDist is constantly working with vendors to provide on-site training to keep both the sales team and dealers up to date on the latest technology and innovative products available. In addition to pre and post-sales support, eDist also offers a robust Partnership Rewards Program to all approved dealers on qualified purchases.
For more information about eDist Security and their 40-year history serving the independent dealer, visit http://security.edist.com/