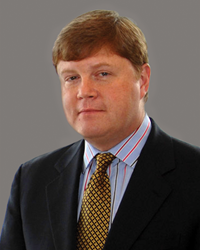 Atlanta, Georgia (PRWEB) October 14, 2015
Cherry Bekaert LLP ("the Firm"), one of the nation's top public accounting firms, congratulates Victor H. Miesel for being named one of the top global transfer pricing experts by Euromoney's 2015 Guide to the World's Leading Transfer Pricing Advisers ("the Guide").
Published bi-annually, the Guide is the culmination of an extensive process involving candidate nomination, independent research, selection and peer review. Its purpose is to provide guidance for individuals, corporations and law firms who require access to the world's leading practitioners in various practice areas.
For a 12th consecutive time, Miesel is recognized for his knowledge of, and experience in, specialized international tax advisory and business economics consulting. He serves on Baker Tilly International's Transfer Pricing Committee as well as Co-Chairman of Baker Tilly International North America. Additionally, Miesel's guidance as National Leader and Chief Economist of Cherry Bekaert's Global Transfer Pricing Services group supports his placement among other global experts who provide exceptional service to clients with multinational business planning needs.
"The Expert Guide recognition is a true testament to how valuable Victor is, both to Cherry Bekaert and our clients," said Kip Plowman, Managing Partner for Strategic Markets. "His expertise helps guide clients through complex multinational tax and business economics matters and brings to light planning opportunities they may not have otherwise known existed. It's rare to find such talent and a depth of expertise in an ever-evolving matter such as transfer pricing; Victor is well-deserving of his continued election and this honor."
With nearly 25 years of specialized experience in economics, taxation, valuation, and international transfer pricing, Miesel leads engagements involving multiple IP migration structures, valuations for tax purposes, cost-sharing arrangements, and intangible asset buy-in and buy-out arrangements. He is a frequent contributor to publications including Portfolio Series, BNA International, Tax Notes International, International Tax Journal, Tax Notes, NERA Economic Journal, and Compliance Week. Miesel is also a Board Member and Co-Chair of the Finance Committee on The Gerald R. Ford School of Public Policy at The University of Michigan.
About Cherry Bekaert LLP
As a nationally recognized, growth-oriented firm, Cherry Bekaert has the resources to take your business as far as you want to go. The Firm's industry specialists already know your marketplace, so they can help you make the most of emerging opportunities while minimizing compliance headaches. With their down-to-earth style and wealth of practical advice, you will find Cherry Bekaert an indispensable part of your team.
Ranked among the largest accounting firms in the country, Cherry Bekaert specializes in offering solutions that impact their clients' ability to grow. For more than 65 years, global corporations, private businesses, government entities, nonprofits, emerging firms and successful individuals have relied on Cherry Bekaert to guide them forward as their growth partner.
Cherry Bekaert LLP is an independent member of Baker Tilly International. Baker Tilly International is the world's 8th largest accountancy and business advisory network by combined fee income of its independent members. Baker Tilly International member firms specialize in providing accountancy and business advisory services to entrepreneurial, growing businesses and mid-market listed corporates worldwide. | cbh.com