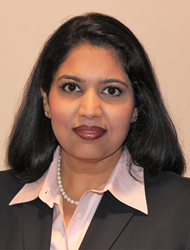 Importance should be given to the evaluation of venous insufficiency.
GREENBELT, Md. (PRWEB) October 15, 2015
Center for Vein Restoration's LegsWork Community Outreach Program presents "High Tea" – an event that will merge the elegance of afternoon tea with a hearty discussion on improving leg vein health. The tea will take place between noon – 2 p.m. on Saturday, Oct. 17, 2015 at The Women's Club of Bethesda, located at 5500 Sonoma Rd., Bethesda, Md. 20817. Tickets are brewing on EventBrite.com with a price of $15 for club members and $18 for non-club members.
Special guest speaker Dr. Priya Thirumlai, a practicing physician with Center for Vein Restoration, will host this unique event on "How to Keep your Leg Veins Healthy."
"As women, there is so much emphasis on women's health with respect to breast health via mammograms and/or cervical health with screening tests like pap smears," Dr. Thirumlai states. "Those are very important, but similar importance should be given to the use of bilateral lower extremity duplex ultrasound (leg ultrasounds) for the evaluation of venous insufficiency. Doing so early, prior to the unsightly appearance of spider or varicose veins, is the optimal way to improve leg health and circulation. This will help you stay active with less lower leg discomfort for the rest of your life!"
This health discussion over tea will feature a Lord & Taylor-sponsored giveaway providing attendees the opportunity to win a $250 skincare/fragrance gift basket, one of six $50.00 gift cards, and a $200 spa tea treatment for two that includes: facial cleansing, facial exfoliation, facial mask, spa hand massage, and light refreshments.
ABOUT LEGSWORK COMMUNITY OUTREACH PROGRAM
The LegsWork Community Outreach program hosts and attends health and wellness events in conjunction with community centers, corporations, school systems, union groups, women's organizations, churches, and senior centers. The program's mission is to promote vein health education by providing seminars that educate people about leg vein health and the dangers of vein disease, as well as, providing lower leg vein ultrasound demonstrations. Since the program's inception in 2014, they have held more than 1,200 events across the country and helped more than 1,500 community members address their vein issues.
ABOUT VENOUS INSUFFICIENCY
Venous insufficiency, the cause of varicose veins and spider veins, indiscriminately affects more than 30 million Americans. Several factors like age, pregnancy, lack of motion, weight, genetics, and a history of deep vein thrombosis (DVT) can increase a person's risk of developing this all-too-common disorder. Treatment options range from conservative changes to lifestyle, like exercising more and avoiding standing or sitting for prolonged periods of time or wearing compression stockings for enhancing circulation, to minimally-invasive, outpatient procedures that close trouble veins to redirect blood flow. For more information, visit http://www.centerforvein.com/vein-conditions-health-information/
ABOUT CENTER FOR VEIN RESTORATION
Having performed its first procedure in 2007, Center for Vein Restoration (CVR) has since become a nationally recognized leader in the treatment of varicose and spider veins. Dedicated to relieving leg pain, treating the vascular cause of severe leg wounds, and eliminating unsightly veins, CVR's minimally-invasive procedures allow patients to look better, feel better, and live better. With 41 locations and growing, CVR has assembled the most qualified and experienced team of physicians, researchers, and staff to serve patients across Maryland, Virginia, Connecticut, Michigan, New Jersey, New York, Pennsylvania, and Washington, DC.
For more information, visit http://www.CenterforVein.com. You may also contact Molly Farney at Molly(dot)Farney(at)CenterforVein(dot)com or 240-338-2797.