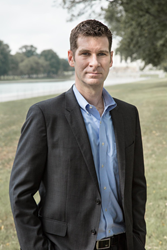 Minneapolis, Minn. (PRWEB) October 13, 2015
P.W. Singer, co-author of the book "Cybersecurity and CyberWar: What Everyone Needs to Know" and an expert on the intersection of technology and national security, will give the opening keynote presentation at the 2015 Cyber Security Summit in Minneapolis (Oct. 20-21).
This year's fifth annual event will bring together executives, technology leaders, risk managers, policymakers, lawyers, academics, and others to discuss the shared responsibility we have to protect our information and critical infrastructure. Singer joins a lineup that includes the former director of the National Counterterrorism Center, Matthew Olsen, as well as representatives from Fortune 500 companies, the Department of Homeland Security, the FBI, NIST, and more.
"Peter Singer has a deep knowledge of security, defense and technology issues, but he is able to speak about them in a way that everyone in our diverse audience can understand," said Eileen Manning, executive producer of the Cyber Security Summit. "These are critical topics, and we very much appreciate his perspective and ability to lay out the issues in a way that makes the challenges we are facing clear."
Peter Warren Singer is Strategist and Senior Fellow at the New America Foundation, founder of NeoLuddite, a technology advisory firm, author of multiple award-winning books, and a contributing editor at Popular Science. He has been named by the Smithsonian Institution-National Portrait Gallery as one of the 100 "leading innovators in the nation," by Defense News as one of the 100 most influential people in defense issues, by Onalytica social media data analysis as one of the ten most influential voices in the world on cyber security, and by Foreign Policy to their Top 100 Global Thinkers List of the people whose ideas most influenced the world that year.
For more information on the Cyber Security Summit, go to cybersecuritysummit.org. P.W. Singer is available for media interviews before and during the Summit. To inquire about interviewing Mr. Singer, contact Mike Davin at 763-548-1305 or mike(dot)davin(at)eventshows(dot)com.
About Cyber Security Summit 2015
The Cyber Security Summit is focused on changing how we look at digital space and security while educating on cyber threats and providing actionable solutions. The Summit's mission is to bring together industry, government and academic interests in an effort to improve the state of cyber security on both a domestic and international level. This year's Summit will feature prominent keynote speakers, engaging panel discussions, a VIP reception, networking opportunities, and an exhibit area highlighting leading industry organizations. The 2015 Cyber Security Summit takes place October 20-21 at the Minneapolis Marriott Northwest. For more information or to register, go to http://www.cybersecuritysummit.org.