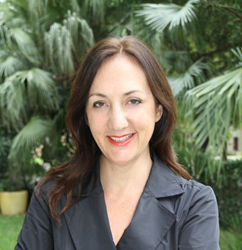 "As a seasoned advocate of the charter school movement, an experienced communications professional, and a charter school parent herself, Lynn brings extraordinary credentials to this key leadership position." Jim Horne, president/chair of the FCSA board
FLORIDA (PRWEB) October 15, 2015
The Florida Charter School Alliance (FCSA), a non-profit public charter school support and advocacy organization, recently named Lynn Norman-Teck its executive director.
Norman-Teck brings an extensive background in education, charter school, and government policy to this position. From 2005 to 2015, she served as director of communications for the Florida Consortium of Public Charter Schools, where she oversaw the organization's internal and external communications, including all public policy and position statements, media announcements, and events.
Prior to this, Norman-Teck held senior communications positions with Miami-Dade County from 2000 to 2005, including tenures as director of communications and press secretary for the County Mayor's Office, and as media relations manager for Miami-Dade County government.
"As a seasoned advocate of the charter school movement, an experienced communications professional, and a charter school parent herself, Lynn brings extraordinary credentials to this key leadership position," said Jim Horne, president and chair of the FCSA board of directors. "She has the talent and skills to bring the FCSA to the next stage in its evolution, and shares our vision of a strong and proactive association that delivers high-quality educational options to every family in Florida."
A graduate of Florida International University, Norman-Teck's career in communications began at The Pantin Partnership, a Miami-based public relations firm where she managed various accounts, including McDonald's Restaurants of South Florida, Ronald McDonald House Charities, and Baptist Hospital. She also organized special events for a number of the firm's clients, including the Ford Motor Company, MTV, the National Football League, and Best Buddies. Previously, Norman-Teck was the publisher and founding partner of Generation ñ magazine, a monthly publication aimed at English-dominant Hispanics in the U.S.
###
ABOUT THE FLORIDA CHARTER SCHOOL ALLIANCE (FCSA)
​Established in 2010, the FCSA is a support and advocacy organization working on behalf of public charter schools and the families they serve throughout Florida. The FCSA's mission is to increase student achievement and meet the demand for parental choice by serving and advocating for high-performing, independent, public charter schools. Grounded in the belief that every child has the right to the best education possible, FCSA supports charter schools through the development and monitoring of quality standards, data solutions, dissemination of research and best practices, technical assistance, professional networking and partnerships, professional development activities, state and local advocacy, and promotional/marketing endeavors. For more information, visit http://www.flcharteralliance.org