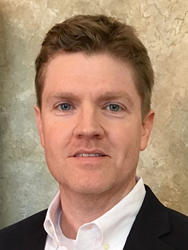 Martin Reidy, President & CEO, stated, "Ansira has been in an amazing growth mode for an extended period of time. Consequently, we are expanding our leadership with the best talent in the industry."
St. Louis, MO (PRWEB) November 16, 2015
Ansira Partners, Inc. (Ansira), the industry-leading customer engagement and data-driven marketing agency, expands its Executive Leadership Team as the agency sees continued growth in 2015. Ansira taps veteran strategist Trae Clevenger as Executive Vice President, Chief Strategy Officer. Clevenger comes directly from TargetBase where he was Senior Vice President, Strategy, working on Fortune 500 brands including P&G, Honda/Acura, Southwest Airlines and Humana, among others. Additionally, Ansira promotes Kelly Jo Sands to Executive Vice President, Marketing Technology, from Senior Vice President, Data Solutions. Both Clevenger and Sands join the Ansira Executive Leadership Team, reporting directly to Martin Reidy, President & CEO.
The Ansira Leadership Team appointments follow the agency's recent announcement of their acquisition of SQ1, a technology-enabled digital marketing services and analytics agency. The synergistic acquisition positions Ansira as one of the top 3 independent CRM and direct marketing agencies, and one of the top 10 independent digital agencies in the U.S. Ansira now has offices in 11 U.S. cities and over 750 team members.
Reidy stated, "Ansira has been in an amazing growth mode for an extended period of time. We are working closely with top clients and are, together, producing excellent results. Consequently, we are expanding our leadership with the best talent in the industry. With the addition of Trae and the promotion of Kelly Jo, we add new vision and legacy smarts to the Executive Leadership Team. Strategy is core to our work, and Trae is a seasoned talent in insight, analytics and planning. He also brings great experience in digital and database technology, and client engagement skills to the table. Trae is an expert strategist, whom I am confident will make an immediate impact on our business. Kelly Jo has proven herself time and again, leading one of the most dynamic and challenging areas in our agency. She continues to excel, and both employees and clients respect and flourish under her direction. Congratulations to Kelly Jo, and welcome onboard, Trae."
As Chief Strategy Officer, Clevenger will be responsible for advancing Ansira's strategic planning and data analytics/insight capabilities, while driving greater business and financial success for clients and Ansira. He will lead and manage teams of strategic planners, data analytics/insight professionals, and marketing science experts across Ansira's eight offices. Clevenger has 20+ years of experience in strategy, innovation and client development. His pedigree includes leading marketing strategy and analytics at TargetBase for more than a decade, where he also served as Chief Digital Officer. Previously he was Director, Business Economics & Analysis at Mary Kay Inc., and an Analyst & Consultant to the International Small Business Development Center in Dallas. Clevenger holds a Master of Business Administration, University of Texas at Dallas and a Bachelor of Arts, Texas A&M University.
Clevenger stated, "Engaging with consumers in a meaningful way is more complex today than it has ever been. Touch points continue to grow and splinter, consumer expectations are evolving, and executing proven approaches — while keeping an eye on what's next — can be exhausting. Consumer intelligence-driven strategy is what separates the most successful brands from the pack. And that rich strategy is exactly what Ansira is tops at delivering. Ansira is widely regarded as the leader in customer engagement. I look forward to applying myself to the growth and success of our clients' brands."
Sands leads the Data, Marketing Technology and Campaign Management teams across the Ansira network of offices. She has been with Ansira since 2010, and under her direction, Ansira's capabilities in database and campaign management and marketing technologies have grown significantly. Her teams' successes have resulted in impressive and continued sales growth for major blue-chip clients, which in turn have led to expanded assignments with current clients and the addition of new brands to the Ansira client roster.
Sands stated, "In this ever-connected world, the consumers' desire for a seamless experience across digital and physical touch points is increasing, but few brands have the ability to orchestrate individual customer journeys across channels. At Ansira, we act as neutral technology partners by helping our clients navigate technology solutions through a lens of what makes most sense to their specific business requirements and marketing goals. I am proud to be a part of this team, and look forward to continued impact for our clients and their customers."
About Ansira
Ansira, an industry-leading marketing agency in integrated real-time customer engagement, activates big data through advanced analytics, advertising technology, programmatic media and personalized customer experiences. Ansira leverages superior marketing intelligence to build deeper, more effective relationships with consumers and the retail channel partners that engage them on the local level. Marketing intelligence is infused across all disciplines and executed through digital, direct, social, mobile, media and creative execution, marketing automation, co-op and trade promotion. With offices in 11 U.S. cities, the company is one of the nations top 3 independent CRM and direct marketing agencies, and one of the top 10 independent digital agencies. Ansira enjoys long-term client relationships with Fortune 500 companies spanning a broad range of industries, including automotive, dining, retail, consumer packaged goods, fitness, technology and specialty service. http://www.ansira.com