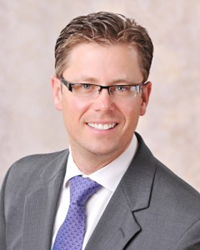 Bluffton, SC (PRWEB) October 14, 2015
Plastic Surgeon Frederick G. Weniger, M.D., F.A.C.S. is pleased to announce he is now offering Kybella™ to his patients. He is the first within Allergan's local sales territory to be trained in Kybella™ procedures. This up-to-date procedure treats submental fat, beneath the chin, by an injection that destroys fat cells.
Have you ever noticed your jawline sagging, or that pesky double chin that just won't go away? The American Society for Dermatological Surgery shows that 7 out of 10 people are frustrated by submental fat on their faces. This is a minimally invasive, non-surgical treatment for such fat. It has good results and is relatively safe with no need for anesthesia.
Submental fat can be caused by genetics, aging, diet, or a combination of these factors. A liposuction or neck lift is often not needed to erase these signs. Kybella™ is injected like Botox. It is an injection of deoxycholic acid, which is a molecule that occurs naturally in the human body and helps to break down fat.
The procedure begins with a consultation, in which both the patient and Dr. Weniger agree that Kybella™ is the appropriate treatment. The problem area is marked with a pen and numbed with topical anesthesia or other similar methods. Next, the Kybella™ is simply injected under the skin. The procedure only takes 15 to 20 minutes. Multiple monthly injections are needed to achieve the optimal look. This can vary from three to six sessions.
After the procedure, minor side effects can be expected. There may be some swelling and tenderness, as well as temporary numbness from the place of injection. These are usually resolved within a few days and can be treated with ice and ibuprofen in the meantime. Patients are able to return to their normal routines immediately afterwards.
Kybella™ was in development for more than eight years and was in 20 clinical studies that were composed of more than 2,600 patients. More than 68% of participants in the phase 3 trials responded positively to the treatment. Kybella™ is safe and has a 79% patient satisfaction rate.
Individuals can receive more information about Kybella™ by calling (843) 757-0123 to schedule a consultation with Dr. Weniger.
Contact:
Weniger Plastic Surgery
350 Fording Island Rd #200
Bluffton, SC 29910
(843) 757-0123
http://www.wenigerplasticsurgery.com/