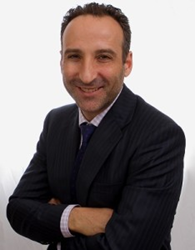 Newburgh, New York (PRWEB) October 20, 2015
Dr. Ran Y. Rubinstein is excited to be one of the first providers in the Hudson River area to offer patients RADIESSE® for the treatment of volume loss in the hands. When injected into the hands, RADIESSE® provides an immediate volumizing effect, reduce the prominence of tendons and veins. RADIESSE® delivers smooth, natural-looking results that can last up to 12 months. Treating the hands with RADIESSE® is a quick, in-office procedure, taking less than half an hour.
"We are thrilled to be at the forefront of all New York plastic surgery practices, as one of the first to offer RADIESSE® for our patient's hands. I have been trained on the science behind RADIESSE®, as well as the proper technique for administering the innovative treatment for the hands. My continued goal is to provide a safe, satisfying, and efficient outcome for all of my patients," said Dr. Rubinstein.
"In recent years, I've seen an increase in the number of patients seeking aesthetic treatments to improve the look of aging hands. Unfortunately, even after achieving a more youthful appearance of the face, the hands cannot lie. They can quickly give away a patient's true age. RADIESSE® allows me to replace lost volume across the back of the hands, giving back their healthy, youthful contour. RADIESSE® provides a Food and Drug Administration (FDA) approved treatment for aging hands, giving patients an exciting new step in their aesthetic regimen," continues Dr. Rubinstein.
In a blind and randomized U.S. test, evaluators found that at three months post treatment, RADIESSE® improved the appearance of both hands in 75% of all treated patients. At the same 12-week mark, a total of 98% of treated patients reported satisfaction with their results from RADIESSE®, as well. Few side effects were noted, of which most were mild to moderate, including some redness, swelling, pain, and bruising. These resolved quickly on their own and required little to no treatment.
Laser & Cosmetic Surgery Specialists, PC was established by Dr. Ran Y. Rubinstein more than 15 years ago. Dr. Rubinstein is one of the top facial plastic surgeons in New York and is double board certified by the American Board of Facial Plastic Surgery and the American Board of Otolaryngology-Head and Neck Surgery. He is also an active member of the American Society for Laser Medicine & Surgery. Dr. Rubinstein brings to his practice a diverse background and expertise in lasers and cosmetic and reconstructive surgery of the eyes, face, neck. Furthermore, he has been an assistant professor at the very prestigious Columbia – New York Presbyterian Hospital for over 15 years where he has participated in training future surgeons. Dr. Rubinstein has been recognized by his peers as one of the leading trainers for esthetic laser & injectable procedures. He is one of the most sought after physician trainers in the Northeast. Additionally, Dr. Rubinstein is a fellow of the American Society for Laser Medicine and Surgery
The office of Laser & Cosmetic Surgery Specialists, PC is located in beautiful Newburgh, New York. Dr. Rubinstein is available for in-person RADIESSE® consultations, although virtual consultations are also provided by request. Speak with a patient coordinator for more information by calling 845.863.1772.
To learn more about Radiesse® for hands, please visit http://www.yourfacemd.com.
Contact:
Laser & Cosmetic Surgery Specialists, PC
200 Stony Brook Court #2
Newburgh, New York 12550
845.863.1772
http://www.yourfacemd.com