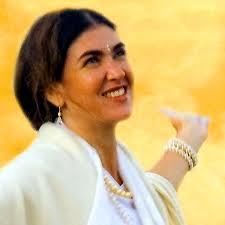 "The whole Universe is made of love, every atom, every fiber, every cell, it is all a creation of love, created in love, and very few experience this. Those who do, experience who they truly are." - Mirabai Devi
(PRWEB) October 14, 2015
FREE PUBLIC DARSHAN
Join Mirabai for a magical evening filled with Darshan, love, expansion of consciousness, and music with Tamal Krshna Das and Shakti Rowan. Darshan, or the transmission of Divine Light, awakens one's true nature, accelerates the soul's evolution, and transmutes karma.
Friday, October 16th, 2015 at 6:00pm
Harvard Divinity School
Andover Chapel
45 Francis Ave, Cambridge, MA
Open to the Public
Donations Greatly Appreciated
No registration required
Contact: For more information, please contact the Mirabai Devi Office at info@mirabaidevi.org
_________________________________
PUBLIC WORKSHOP
The Divine Light with Mirabai Devi
Wednesday, October 21st
Andover, MA
Open the mind and heart to pathways of realization for living expansive, healthy, joyful lives filled with peace, love, and happiness. For over 20 years, Mirabai has been working with individuals and groups all over the world to help them open to new, levels of love, health, and expansion of consciousness. Experience a deeply ecstatic healing experience by attending this event that transforms lives from the inside out!
Wednesday, October 21st, 2015
7:00-10:00pm
Circles of Wisdom
90 Main Street, Andover, MA 01810
Cost: $100 per person
Registration: http://www.e-junkie.com/mirabaidevi
Contact: For more information, please email Gerri at: findpeacewithin33@yahoo.com or call (781) 777-1517
Mirabai Devi Office
(760) 216-1029
http://www.mirabaidevi.org
info(at)mirabaidevi(dot)org