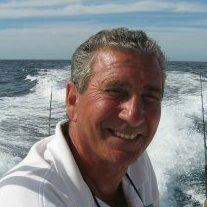 "reduced HR time, via a well-managed online process, creating a better job/job seeker match to reduce employee turnover."
Phoenix, Arizona (PRWEB) October 20, 2015
JanitorSite the leading employment solution site for employers, plans to launch the JanitorSite.com service by early-mid November. The goal of the site is to be the "go to" jobsite for employers and job seekers in the cleaning industry.
JanitorSite founder, James Sawicki, said the site will help provide employers "reduced HR time, via a well-managed online process, creating a better job/job seeker match to reduce employee turnover." The site will help reduce the time human resource departments spend on staffing by up to 70% through a better job match, and quick and easy access to potential employees.
The cleaning industry is known for its high employer turnover rates, often resulting from a poor job match and a lack of resources for job seekers looking for employment in that industry. JanitorSite.com is exclusive to this industry, allowing them to offer the largest database of janitorial staff and employers. Some key features employers can take advantage of on the site are:

Once the site is live, you'll be able to view up to 90 janitor profiles at a time, making it easier to find the employee that fits your needs!
Your live posting will remain on the site for up to 30 days!
You will have a Free 30 day trial with access to the full janitorial candidate directory
For more information about JanitorSite and to sign-up for notification once the site launches please click here. https://janitorsite.leadpages.co/employer-sign-up/
About JanitorSite: JanitorSite.com is an employment site exclusive to the cleaning industry. Our mission is to become a valued resource for the cleaning industry by providing a safe, secure, economical, and an effective marketplace for Job Providers and Job Seekers.
Facebook: https://www.facebook.com/janitorsite