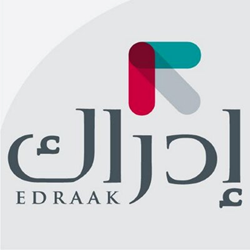 (PRWEB) October 14, 2015
Edraak, the first nonprofit Arab massive open online course (MOOC) platform of the Queen Rania Foundation (QRF), today launched 'Learn English: Conversational Skills for Beginners'. The free online English language learning course, is developed and run in partnership with the British Council, funded by Crescent Petroleum, and will be the first MOOC in Arabic powered by Cerego's personalized learning technology.
"Edraak's content strategy is primarily demand driven and in a poll of our learners, around 50% favoured an introductory English language MOOC. It was therefore not surprising to see initial enrollment numbers in this course reach tens of thousands within only a few days of opening registration," said Haifa Dia Al-Attia, the Chief Executive Officer of the Queen Rania Foundation. "If anything, this rapid uptake demonstrates the huge demand, indeed need, amongst learners in the Middle East and North Africa for English language competencies. It is a privilege to be addressing this need and seeking to make a significant impact on the lives of youth across the Arab World, in partnership with the British Council, Crescent Petroleum and Cerego."
Drawing on the British Council's expertise in English language learning and teaching, the free five week course, which starts in November, focuses on conversational language and is aimed at beginner and elementary level Arabic-speaking learners.
"The British Council is at the forefront of online learning and the huge potential that it offers. Having already produced three very popular MOOCs that have been accessed across the world, we are now proud to be partnering with the Queen Rania Foundation on this new and innovative regional MOOC," said Eric Lawrie, British Council Regional Director English, Middle East and North Africa. "For young people seeking a new and rich channel to develop their English language ability, this MOOC will be a welcome addition to their learning journey as it will allow them to study and access the learning units anytime and anyplace."
Learners will have plenty of opportunities to practice the language they learn throughout the course, most significantly through exercises built using Cerego, the standard for personalized learning. Edraak selected Cerego because of its deep expertise in the world languages market, and proven track record of increasing user engagement and retention in MOOCs. This collaboration will enable Edraak to enrich the learning experience and enable all three parties to learn more about how learners in Arabic-speaking countries engage with personalized learning experiences in MOOCs.
"Cerego is thrilled to be part of the inaugural launch of Edraak's English language learning MOOC," said Andrew Smith Lewis, co-founder and executive chairman, Cerego. "In our experience with users in Japan, Brazil and beyond, we know that English language learning is of global interest. In the Middle East, the ability to understand and communicate in English can make a significant impact on the lives of students and professionals, opening up new avenues for themselves and their family. This is important, and impactful work, and Cerego is honored to play a role alongside the Queen Rania Foundation."
With youth unemployment rates rising to 30% in the MENA region, the highest in the world, Crescent Petroleum believes that its support and collaboration will encourage further investment in education from the private sector.
"By partnering with Edraak on this course, we are not only enhancing youth's employment prospects, but also setting out a successful model for how a multi-stakeholder approach is key to driving social progress," said Rene Hansen, HR Director, Crescent Petroleum.
To register for the free course and for more information, please visit: http://www.edraak.org/en/course/BritishCouncil/Eng100/T4_2015/
About Edraak
Edraak, is a massive open online course (MOOC) platform, that is an initiative of the Queen Rania Foundation (QRF). QRF is determined to ensure that the Arab world is at the forefront of educational innovation. As such, QRF has capitalized on regional Arab talent to leverage technology developed by the Harvard-MIT consortium, edX, to create the first non-profit Arabic MOOC platform. For more information,visit: http://www.edraak.org
About the British Council
The British Council is the UK's international organisation for cultural relations and educational opportunities. We create international opportunities for the people of the UK and other countries and build trust between them worldwide.
We work in more than 100 countries and our 8,000 staff – including 2,000 teachers – work with thousands of professionals and policy makers and millions of young people every year by teaching English, sharing the arts and delivering education and society programmes.
For more information, please visit: http://www.britishcouncil.org. You can also keep in touch with the British Council through http://twitter.com/britishcouncil and http://blog.britishcouncil.org/
About Crescent Petroleum
Crescent Petroleum is the oldest private oil and gas company in the Middle East, with over 44 years of experience as an international operator in numerous countries including Egypt, Pakistan, Yemen, Canada, Montenegro, Tunisia, Argentina, in addition to its continuing operations in the United Arab Emirates and Iraq. Headquartered in Sharjah in the UAE, Crescent Petroleum has international offices in the UK and three locations across Iraq, as well as affiliated offices in Egypt and Bahrain. Crescent Petroleum is also the largest shareholder in Dana Gas, the Middle East's first and largest regional private-sector natural gas company. Crescent Petroleum is a member of the Crescent Group, which includes investments and operations in logistics, port management, power, contracting, private equity, and real estate.
http://www.crescentpetroleum.com
About Cerego
Cerego is the standard for personalized learning. We partner with the world's leading publishers, teachers, administrators and institutions to amplify ambitious minds everywhere.
Our technology is built on proven memory science that helps students learn faster and remember longer. We provide mobile, desktop and integrated learning experiences through our APIs and proprietary learning application.
Our team is comprised of experts in memory science, technology and education committed to advancing the personalized learning movement. Cerego is headquartered in San Francisco. For more information, please visit: http://cerego.com.