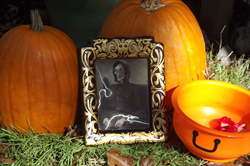 Toms River, New Jersey (PRWEB) October 14, 2015
Next weekend marks the final weekend of scheduled events for the 2015 season and Surf & Stream Campground have big plans for campers. All month long, guests have enjoyed making Halloween-themed crafts in preparation for the spooky holiday celebration on Saturday, October 24th. Read below for a breakdown of what's to come.
Beginning at 11:00 am guests can participate in Halloween craft making and decorating for the evening's festivities. Kids are invited to trick-or-treat around the campground starting at 4:00 pm followed by the annual Halloween Parade at 5:30 pm.
Guests are encouraged to bring their favorite dish to the Potluck Dinner for a community gathering at 6:00 pm. DJ Joe will provide entertainment for the last time of the season. The night will end with a Haunted Hayride throughout the park.
For more information on these events and to make a reservation for next year, visit http://surfnstream.com/.
About Surf and Stream Campground
Surf & Stream Campground is a family-friendly RV park located near all of the most popular beaches at the Jersey Shore. The campground includes a full-size swimming pool, picnic area, activities for all ages, weekend events and more. For more information about Surf & Stream Campground, visit their website at http://www.surfnstream.com or call 732.349.8919.