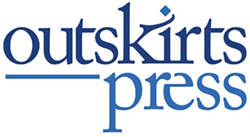 Denver, CO (PRWEB) October 14, 2015
These are the marketing products and tactics determined to be most popular by Outskirts Press authors for the month of September 2015, listed below in alphabetical order:

Amazon Extreme Package: Authors can save 25% on 3 marketing services focused on Amazon.com. This package includes a Kindle edition of the book, participation in the Amazon Search Inside the Book and Amazon Cover Enhancement.
Amazon Kindle Submission Service: Creates availability on Amazon's Kindle ebook reading device. More formats on Amazon means more exposure on Amazon, and the Kindle is heavily promoted by Amazon.
Barnes & Noble NOOK Submission Service: Millions of books are available on Barnes & Noble's NOOK. If a book isn't one of them, it's missing out on tapping a very important, and growing, market of readers.
Book Review Submission Service: Securing positive book reviews is the first step toward building word-of-mouth buzz for an author's book. In addition to receiving a complimentary copy of the book, the reviewers will also receive a professional cover letter, a copy of the press, and sales sheet.
Book Video Trailer & Distribution: Be among the first authors anywhere to use online video marketing. The Book Video Trailer is like a movie trailer for an author's book. It's cool, it's hip, it's NOW!
Goodreads Marketing Campaign: The Goodreads Marketing Campaign option is designed to help authors connect with potential readers through an author profile, book giveaway and targeted ad.
Google Books Preview Program Submission: An inexpensive and extremely effective way for authors to get their book in front of millions of readers quickly and easily.
Personal Marketing Assistant: Need help developing a book marketing plan? Arranging book signings? Establishing/developing an author platform? Hire a Personal Marketing Assistant today!
PR Publicist Campaign: Imagine having a publicist handle a custom press release distribution with targeted distribution and phone call follow-up? Imagine receiving the media leads personally and a clipping service that notifies the author whenever their book is mentioned on the Internet.
Spirituality & Health Magazine Co-Op Advertisement This option allows authors to advertise their book to over 200,000 readers who are exploring the spiritual journey to self-knowledge, authenticity, and integration for a fraction of what it would cost to run a color advertisement on their own.
Outskirts Press published authors who are interested in any of these (or many other available services) can find further details and ordering information at http://outskirtspress.com/services/marketing
About Outskirts Press, Inc.
Outskirts Press offers high-quality, full-service self-publishing and book marketing services for writers and professionals who are seeking a cost-effective, fast, and flexible way to publish and distribute their books worldwide while retaining 100% of their rights, 100% of their profits, and 100% of the creative control. http://www.outskirtspress.com.
###
Outskirts Press, Inc., 10940 S. Parker Rd - 515, Parker, Colorado 80134
http://outskirtspress.com 1-888-OP-BOOKS