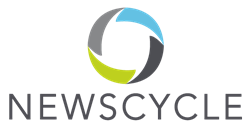 Bloomington, MN (PRWEB) October 14, 2015
Newscycle Solutions has published a new case study detailing the Washington (PA) Observer-Reporter's successful migration of its editorial and digital content management platform to the Newscycle Cloud powered by Amazon Web Services (AWS).
The Observer-Reporter is an award-winning news media company in Pennsylvania that reaches 40,000 readers throughout Washington, Greene and southern Allegheny counties.
With the migration to Newscycle's Cloud hosting environment, the Observer-Reporter achieved a 60% performance improvement in its mission-critical editorial and online publishing process. Website visitors saw an immediate improvement in response times as evidenced by the 6% reduction in bounce rate in the first month alone. The Newscycle Cloud environment in AWS uses a clustering model that efficiently segments traffic, delivering higher availability and far more redundancy.
To read the case study in its entirety, please click here.
About Newscycle Solutions
Newscycle Solutions, which was formed by the combination of DTI, SAXOTECH, Atex AdBase and MediaSpan, delivers the most complete range of software solutions for the global news media industry, including news content management, advertising, circulation, audience, and analytics. Newscycle is a trusted technology partner serving more than 1,200 media companies with 8,000 properties across more than 30 countries on six continents. The company is headquartered in Bloomington, MN and has U.S. offices in Florida, Michigan and Utah; with international offices in Australia, Canada, Denmark, Germany, Malaysia, Norway, Sweden, and the United Kingdom. For more information, go to: http://www.newscycle.com.
Media Contact:
Lisa Speth
Newscycle Solutions
Marketing Communications Manager
lisa.speth(at)newscycle(dot)com