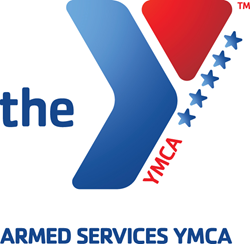 Washington, D.C. (PRWEB) October 14, 2015
Five heroic medics, corpsmen and pararescuemen have been chosen as this year's 'Angels of the Battlefield', sponsored by the Armed Services YMCA. The four men and one woman represent each of the five service branches of the U.S. military, and have been chosen for providing life-saving medical treatment on the battlefield, often under fire, and often while disregarding their own safety.
"We are excited to honor our nation heroes, those who step up to the plate to keep us safe and sound. These service members risk everything and are often the reason why so many of our nation's heroes wounded in battle have made it home to their families and communities," says VADM William D. French, President and CEO of Armed Services YMCA.
The service members were chosen by their service chiefs, and will accept their awards at the 9th Annual 'Angels of the Battlefield Gala' November 4, in Washington, D.C. The 2015 Angels include:

Jay Shearer, a 39-year-old Army medic from Escondido, CA, who saved the life of a Marine who was severely injured and dismembered by an IED that he was attempting to dismantle.
Joshua Van Horn, a 29-year-old Marine corpsman from Akron, OH, who provided medical aid to several others after an IED strike blasted his convoy while deployed in Helmand Province, Afghanistan.
Chris Dixon, a 27-year-old Air Force medic from Newfield, ME, who assisted in saving 18 lives while responding to a mass shooting while recently deployed.
Wayne Papalski, a 29-year-old Navy corpsman from Secaucus, NJ, who rescued a civilian hiker, and the crew sent to rescue her after they became stranded attempting to reach her on a precarious mountain top at 9,000 feet above sea level.
Mya Dejanakul, a 27-year-old Coast Guard corpsman from Redman, OR, who provided lifesaving care to civilians in remote Alaskan villages who would otherwise not have safe transportation or access to medical treatment.
The Gala will honor the service members and feature a keynote address by Admiral John M. Richardson, Chief of Naval Operations. Kim Dozier, a Daily Beast contributor and CNN analyst, will guest-host the gala as the Mistress of Ceremonies. Approximately 300 guests are expected to attend, including senior military leadership and enlisted service members. Sponsorships for the evening are still available.
The Armed Services YMCA is a top-rated 501 (c) (3) charity. ASYMCA provides services and support programs for junior enlisted service members and their families at 34 branch and affiliate locations serving 45 of the largest military installations across the U.S. Their support includes childcare, wounded warrior support, spousal and deployment assistance, counseling services, emergency food assistance, health and wellness activities and other customized programs to help make military life easier. For more information on ASYMCA, visit http://www.asymca.org.
# # #