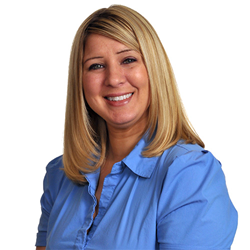 The probability of selling to an existing customer is as high as 70%, while the probability of selling to a new prospect is often as low as 5%.
Rochester, New York (PRWEB) October 14, 2015
Catalyst, a marketing agency specializing in automotive services customer relationship marketing (CRM), has published a new life cycle marketing guide. "Your Guide to More Effective Life Cycle Marketing" details specific programs for each stage of the customer life cycle, from consideration through purchase through repurchase. These programs have been extensively tested in the automotive services industry and proven to generate repeat visits, higher ticket sales, additional cross-sell and upsell, and increased customer loyalty.
The guide also discusses appropriate campaign management tools, from marketing automation, reporting and address improvement to full CRM platforms.
Author Meghan Hoose, who has built franchise relationships for more than ten years at Catalyst, says that often automotive services marketers err in prioritizing acquisition programs over retention programs.
"It can cost three to five times as much to attract a new customer than to keep an existing one," Hoose said. "The probability of selling to an existing customer is as high as 70%, while the probability of selling to a new prospect is often as low as 5%."
Hoose says different strategies are also required for acquisition. She recommends using segmentation and modeling to identify and target customers most likely to generate the most business over their lifetimes. She also says that search engine marketing outperforms every other channel for customer acquisition.
"For retention, however, it is necessary to develop data-driven, relevant, customized programs that will meet business goals. These programs must integrate customer data from all sources: POS, e-commerce, loyalty programs, third parties, OEM vehicle recommendations, social media, call centers, independent dealers, and so forth," she said.
"To increase store visits and ticket size, there are strategies that have been proven to be more effective, such as targeting the retailer's most recent customers, and cross-selling the right products to the right customers, in the right channel at the right time. The trick is knowing how, and this guide will help automotive services marketers learn that," Hoose said.
Download the guide here. Or for more information, visit http://www.catalystinc.com/automotive-services.
About Catalyst
Catalyst (http://www.catalystinc.com) is a marketing agency that helps clients develop more profitable customer relationships. We take the guesswork out of marketing decisions by combining our intellectual curiosity and inquisitiveness with hard-core analytics and measurement.
We call it Science + Soul.
It's a powerful combination that improves our clients' marketing, because it yields deeper insights that anticipate customers' needs better.
Headquartered in Rochester, NY, our clients include AAA, ACI Worldwide, AMC Theatres, American Family Insurance, Bell and Howell, CHESS Mobile Health, First Niagara Financial Group, Heraeus Kulzer, Kodak Alaris, Kroger, Rise Broadband, TTI Floor Care North America, University of Rochester, Valvoline, and Xeikon, among others.
Follow us on:
Facebook:
http://www.facebook.com/scienceplussoul
Twitter:
http://twitter.com/scienceplussoul/
LinkedIn:
http://www.linkedin.com/company/26721