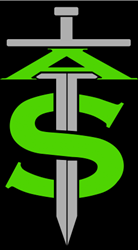 Providing Solutions for Tax Problems
(PRWEB) October 16, 2015
Announcing "OGEEMO," a way for accountants to dramatically improve their accounting practice and take back their power from retail accounting software programs. OGEEMO is the first Accountant's Practice Management System.
The TAS system has reached a major milestone. It has completed its own cloud-based operating system that runs its proprietary software and is now in advanced beta testing.
OGEEMO makes Tax Audit Solutions (TAS) the undisputed leader when it comes to being "Audit Ready" and gives new meaning to the term.
What makes OGEEMO truly unique is the fact that it is the only business management system on the market that was built from the ground up to be Audit Ready and to run an accounting practice.
Tax Audit Solutions of Whitby Ontario, Canada's premier tax representation firm, that handles audits from coast to coast, is known for its ability to ensure taxpayers survive audits without the horror of an audit gone badly or to remedy things when they do go badly.
This important step in bringing OGEEMO to market is a real milestone for TAS. When OGEEMO is introduced in the first quarter of 2016, it will be a game changer for Accountants. SMBs will be able to have their accounting done in a manner that not only handles all the normal requirements of accounting, but goes beyond that to offer an integrated set of business tools, which will allow accountants to run their entire operation from one program interface on any device with a web browser.
OGEEMO came about due to a profound need for TAS to have the tools to deal with the ever more complex world of accounting. The company needed to have a comprehensive system to run its own business effectively and efficiently. They realized that separate from their own needs, that this system would be highly desirable for any accounting firm concerned about corporate governance and audits.
Everyone on the TAS team is fully committed to using the software. The ability for a company to get everyone in the company faithfully on board and using the system is a topic worthy of a convention keynote speech.
The fact that most companies are rarely prepared for an audit makes no sense, when considering that auditors always request the same information and audits are always done the same way So it begs the question: "Why is accounting not done in an audit ready format at all times?" The simple answer is that the existing software and systems to do this are simply not in existence.
Due to the ever increasing legal requirements for businesses, corporate governance needed to be factored into both the software and the business system to reduce errors and prevent punitive court costs. TAS has factored in how both electronic and paper records are to be kept and separates all personal information and electronic communications from business data. Electronic communications are automatically recorded in the individual client records, eliminating lost communications.
OGEEMO came about because of a profound need to have a way to deal with the complexities of today's aggressive audits and to have an 'all in one' business practices management system in the cloud. TAS realized that by building their own operating system it would ultimately be very powerful. It was a very large task to accomplish and they are proud to introduce OGEEMO to the market at large.
This significant milestone will be marked by first working with their existing select group of clients to ensure that any bugs are worked out of the system before they mass market OGEEMO to the accountants across the country.
OGEEMO is the result of TAS's commitment to providing an extremely high value method of risk management accounting. This drive motivates them to continue working towards their objective of becoming a leader in accounting practice management systems for small to medium sized businesses.
TAS is definitely on their way in an exciting journey to change the face of accounting for SMB's. Their next challenge is that software is not their main thrust; therefore they will need to find the right business partners to properly launch OGEEMO. Tas is currently exploring their options for industry partners or affiliates and will no doubt find the right spark to ignite their marketing thrust.
For more information about TAS, please visit its website at http://www.taxauditsolutions.ca.
For more information please contact:
Dan White / President
Tax Audit Solutions
1751 Wentworth St. Units 1 & 2, Whitby, Ontario, Canada, L1N 8R6
Phone: 1-905-728-2100
Fax: 1-905-728-2140
Email: dan(at)taxauditsolutions(dot)ca
Access to TAS Tax Library: http://taxauditsolutions.ca/tax
Access to TAS Video Library: http://taxauditsolutions.ca/video-library