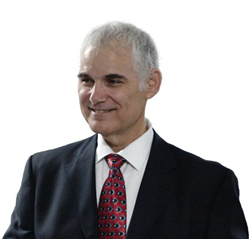 Investing in rental properties, when done correctly, is one of the most lucrative asset types for both Self-Directed IRA investors and those investing outside their IRA. The key to success is the proper due diligence and consulting with the right team.
Charlotte, NC (PRWEB) October 14, 2015
Tomorrow's broadcast "Investing for Long-Term Wealth with Rental Properties" is the perfect show for anyone starting out in real estate investing. Anyone curious about how these techniques apply to Self-Directed IRAs is welcome to call and speak to the team at the American IRA office.
Any new investor who thinks the concept of rental properties is scary is not alone. Many investors dread the interactions with tenants and the problems that can arise from property management. Listen in as Jim and Sean discuss these points and share their insights and expertise in this area.
Jim and Sean speak about their perspectives and experience in relation to property managers and whether they are needed or not. Plus some all important tips on how to vet a property manager to ensure they have the expertise to handle the job and a vision that is in alignment with the goals of the person hiring them.
Sean will cover tips learned along the way that contribute to a successful landlord experience. Starting with the most basic point of buying the correct type of property to the all important tips of qualifying the correct tenants.
Finally, they will delve into the advantages of owing rental properties.
Tune in tomorrow to hear the complete show.
This show high-lights what building great wealth is all about! Investing for the long-term leads to great wealth and requires patience persistence and a plan.
About American IRA, LLC:
American IRA is committed to providing every client with gold-level service, regardless of account size. Experience their expertise through their certified IRA services professionals. Enjoy the value with one low annual fee of $285 with unlimited assets and unlimited account values. American IRA clients love the benefit of no charge for "All Cash" accounts. The performance of the American IRA staff is unmatched, with quick and efficient processing within 48 hours.
American IRA services thousands of clients and has over $300 million in assets under administration.
American IRA was built by investors for investors, and brings their successful investment experience to the table, providing excellent educational material showing the public that their self-directed IRA account can invest in a variety of assets such as real estate, private lending, limited liability companies, precious metals and much more.
American IRA is conveniently located in Asheville, NC and Charlotte, NC, and serves clients nationwide.
American IRA is the sponsor of American Wealth Radio. Click here for more information.