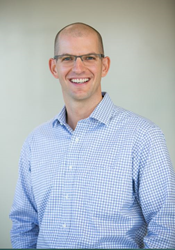 Marc's passion for serving our clients, while defining new market growth strategies will help Billhighway continue to be an industry leader.
(PRWEB) October 15, 2015
Commitment to delivering exceptional client service has spurred an increased focus on operational excellence for Billhighway, where strengthening clients' financials and maintaining over 96% customer loyalty is always a top priority. Leading these strategic initiatives will be the new Executive VP of Operations, Marc Hehl.
Hehl, who most recently worked at Ernst & Young LLP as an Executive Director, has over seventeen years of experience working with clients to improve their business performance, risk management, and IT environment. In his executive role, he was responsible for leading key growth markets, managing a portfolio of strategic clients, and delivering superior client service every day. His background in finance technology, ERP implementation, business intelligence, and advanced analytics to improve decision-making will further accelerate Billhighway's growth.
"I am excited to join the Billhighway team to build on the customer excellence that we have proven over the years. I truly enjoy Billhighway's culture of never being satisfied with the status quo and a relentless focus on making an impact in everything we do," Hehl said.
Billhighway implemented the Executive VP of Operations position to oversee the company's client service and business operations areas to increase customer commitment and organizational efficiency through strategic action plans. Hehl is also tasked with promoting a proactive culture of continuous improvement that values learning and a commitment to quality.
Tom Bomberski, Executive VP of Finance and Accounting, said "We are very excited to have Marc join our team. Marc brings us deep operations and financial systems expertise. Marc's passion for serving our clients, while defining new market growth strategies will help Billhighway continue to be an industry leader."
Hehl is a Certified Public Accountant (CPA), Certified Information Systems Auditor (CISA), and holds a MBA in Accounting and Information Systems from Michigan State University. Hobbies include youth leadership, skiing, golfing, and participating in triathlons.
About Billhighway (http://www.billhighway.co)
Billhighway, headquartered in Troy, Michigan, develops cloud-based automation software that makes financial management easier for member-based associations and nonprofits. Since 1999, we've helped our clients free up internal resources and focus more time on their missions by increasing revenue, cash flow, and the bottom line. Through a robust, rules-based engine that integrates payment processing, banking, and accounting with existing systems, Billhighway provides a transparent, holistic view of your organization's finances so you can work smarter, not harder. Billhighway is recognized for award-winning customer service and industry-leading data security.
(###)