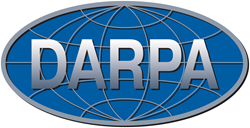 If evidence of a hack is noticed, the devices could then warn the user to the potential, giving the user the chance to take protective measures
(PRWEB) October 14, 2015
NextGov.com has reported on a new look at security using a surprising source, the emissions connected devices create. The Defense Advanced Research Projects Agency (DARPA) has announced new research into monitoring a devices' thermal output and other emissions to show whether or not cyberintrusions are occurring. Through the DARPA's Information Innovation Office, further research has begun. Jason Hope, futurist from Arizona, believes this could be a potential connection in the Internet of Things security chain that needs to be developed.
In the September 28 report entitled "DARPA Looking for Tech to Protect the 'Internet of Things,'" Mohana Ravindranath of NextGov.com discussed the DARPA program, which the agency has named "Leveraging the Analog Domain for Security." According to the article, DARPA plans to study the involuntary emissions devices create to look for cyber intruders. By studying the acoustic, thermal, power and electromagnetic emissions all connected devices put off, the Agency hopes to be able to pinpoint times when devices are being hacked.
The DARPA announcement said that it was creating this research project because of the large number of connected devices, which "requires the exploration and development of new cybersecurity capabilities that are conducive to these devices' limitations." In other words, the program looks to find ways to monitor security in small, simple devices that cannot have extensive firewalls and onboard security options available to personal computers.
"If this works," says Jason Hope, "We could, in theory, fit devices with small sensors that monitor these outputs. If evidence of a hack is noticed, the devices could then warn the user to the potential, giving the user the chance to take protective measures."
According to the NextGov.com report, DARPA plans to send $36 million into the first phase of research into this potential security measure. Additional stages could add up to tens of millions of dollars for researchers to use. The total project has three phases, with initial proposals coming in November.
About Jason Hope
Jason Hope is a philanthropist who is passionate about using technology and research to help people live longer and more comfortable lives. He regularly supports research projects and local charitable efforts. Learn more about his work by visiting http://www.jasonhope.com.