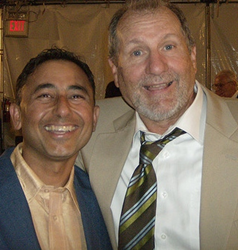 Kamra inlay will help presbyopes who did not like monovision.
Beverly Hills, Ca (PRWEB) October 15, 2015
Khanna Vision Institute announces the launch of Kamra Inlay to correct presbyopia or aging eyes. It is believed that more than a hundred million men and women in America are struggling with presbyopia. Presbyopia is an eye condition, where near vision is compromised. This condition usually sets in around age 40. This state reduces the power of the eye to concentrate on objects that are close, causing blurry reading vision. Gradually even working on computers or smart phones becomes difficult. An innovative surgical procedure to treat this illness has become accessible. The KAMRA inlay has helped thousands decrease the persistent frustrations and re-establish their near vision. This ultra thin disc with a central opening is inserted into the clear part of the eye. This painless, quick procedure is performed with a femtosecond laser.
KAMRA inlay was devised for all those patients who need to get rid of the dependence on reading glasses. The ideal age for Kamra Inlay is between forty five and sixty years of age. It is designed for people who wish to eliminate their dependence on reading glasses. This high precision procedure does not diminish in time like mono vision Lasik. It allows the operated eye to see at distance as well as near. Usually the non dominant eye is chosen for the procedure. The KAMRA inlay reduces the regular frustrations and helps get right near vision.
Dr. Khanna is the author of the well acclaimed book The miracle of Pi in Eye.. He is often referred to as the surgeon to the stars. He has trained other surgeons in presbyopic surgery. Dr. Khanna has lectured on various topics related to vision.