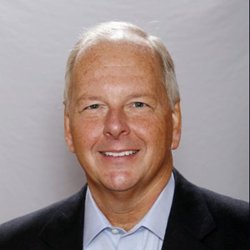 "Bob's experience and talent as an analyst, strategist, marketer and finance leader are key to leading our innovation and service to our members" - Wally Doolin, TDn2K Founder & Chairman
Dallas, Texas (PRWEB) October 15, 2015
TDn2K (Transforming Data into Knowledge) announced today that Bob Rycroft, Executive Director of Finance & Strategy has assumed the role of Managing Director for the rapidly growing parent company of People Report, Black Box Intelligence and White Box Social Intelligence. Serving the restaurant industry, TDn2K tracks, analyzes and benchmarks the human, financial and social capital of hundreds of leading foodservice brands.
Wally Doolin, TDn2K Founder and Chairman, said, "Our mission is to provide revolutionary ways to give our members the actionable business insights that drive results. That makes Bob Rycroft the ideal leader for the business today. Bob's experience and talent as an analyst, strategist, marketer and finance leader are key to leading our innovation and service to our members."
Bob previously worked as a Vice President with Carlson Companies in Finance, Franchise, Strategic Business Development and Relationship Marketing; and spent 10 years with S&A Restaurant Group. He graduated from the Kellogg Business School at Northwestern with an MBA in Finance & Marketing, and received his BS in Marketing and Finance from the University of Illinois at Chicago.
"I have had the opportunity to work with Bob Rycroft in multiple organizations. As a TDn2K board member, it is exciting to see Bob take on more responsibility. He has always had a talent for turning data into usable knowledge," said Roz Mallet, CEO PhaseNext Hospitality and TDn2K board member.
TDn2K (Transforming Data into Knowledge) is the parent company of People Report, Black Box Intelligence and White Box Social Intelligence. People Report provides service-sector human capital and workforce analytics for its members on a monthly basis. Black Box Intelligence provides weekly financial and market-level data for the restaurant industry. White Box Social Intelligence delivers unparalleled consumer insights and reveals online brand health. Together they report on over 32,000 restaurant units, over 1 million employees and $55 billion in sales. They are also the producers of two leading restaurant industry conferences: Summer Brand Camp and the Global Best Practices Conference, each held annually in Dallas.