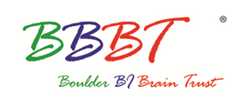 We're looking forward to a lively discussion on the possibilities created by new approaches in data warehousing and analytics – Jon Bock, VP of products and marketing, Snowflake Computing
Boulder, Colorado (PRWEB) October 14, 2015
On Friday, October 16, 2015, Snowflake Computing's CEO, Bob Muglia, CTO, Benoit Dageville, and VP of products and marketing, Jon Bock, will brief BBBT on the Snowflake Elastic Data Warehouse, a completely new data warehouse built from the cloud up for today's data and analytics.
Starting with its unique new architecture, Snowflake will describe how its solution delivers a data warehouse as a service that can scale data, workloads and users on-the-fly without contention; natively handle both semi-structured and structured data without compromising performance or flexibility; and do so at a fraction of the cost of traditional solutions.
"Snowflake was founded with an audacious vision—reinventing the data warehouse from the cloud up," said Mr. Bock. "We're looking forward to a lively discussion on the possibilities created by new approaches in data warehousing and analytics."
"Sometimes you just have to start from scratch. That was the conclusion Snowflake came to with their data warehouse-as-a-service offering," said BBBT Founder, Claudia Imhoff. "We have seen a dramatic uptick in the acceptance of cloud-based architectures, so having one for the data warehouse makes complete sense. This is especially true given the unpredictable storage needs of most data warehouse implementations."
A podcast summarizing the presentation will be available at the BBBT podcasts page and a video of the presentation will be available at the BBBT videos page.
About BBBT
The Boulder Business Intelligence Brain Trust has served the BI industry since 2006. It is a consortium of over 195 industry analysts, experts, and practitioners from around the world. BBBT hosts BI industry vendors who provide extended, interactive briefings, streamed live as webinars exclusively to BBBT members. It's a reciprocal arrangement, the members receive the latest information on current and planned BI tools and technologies, and the vendors get valuable feedback on their offerings, marketing, and messaging.
About Snowflake Computing
Snowflake Computing, the cloud data warehousing company, has reinvented the data warehouse for the cloud and today's data. The Snowflake Elastic Data Warehouse is built from the cloud up with a patent-pending new architecture that delivers the power of data warehousing, the flexibility of big data platforms and the elasticity of the cloud – at a fraction of the cost of traditional solutions. The company is backed by leading investors including Altimeter Capital, Redpoint Ventures, Sutter Hill Ventures and Wing Ventures. Snowflake is headquartered in Silicon Valley and can be found online at snowflake.net.