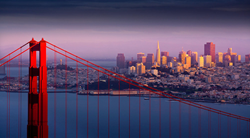 Most financial professionals... are not aware of the depth to which behavioral science is now being applied to finance and investing
San Francisco, CA (PRWEB) October 16, 2015
Faculty members from Golden Gate University, UC Berkeley Extension, and the University of San Francisco are pleased to announce that registration for the 2015 Behavioral Finance Symposium is now open. Featured speakers this year include: Richard Peterson, MD (author of "Inside The Investor's Brain" and CEO of MarketPsych); Clare Flynn Levy (CEO of London-based Essentia Analytics); Ludwig Chincarini (author of "The Crisis of Crowding"); Raife Giovinazzo, (Director of Research at Fuller & Thaler Asset Management); Tom Howard (author of "Behavioral Portfolio Management" and CEO of AthenaInvest); and well-known behavioral coaches Cynthia Harrington, Richard Friesen, and others.
This event represents a unique collaboration between industry and academia to provide educational content on behavioral finance to financial professionals, investors, and students. It is graciously hosted again this year at Golden Gate University in their downtown campus at 536 Mission Street, San Francisco.
Symposium Director Richard Lehman, Instructor of Behavioral Finance at UC Berkeley Extension, says "While Behavioral Finance is now taught at most major business schools, most financial professionals and individual investors are not aware of the depth to which behavioral science is now being applied to finance and investing. I am very pleased we are now in our third year and sincerely grateful to GGU for hosting." The full-day event costs $220, and is discounted to $120 for members of many investment groups and professional organizations*. Full-time students of the three schools above may register for just the meal cost*. Details are available at http://www.behavioralfinance.org/page-1741319 and all questions may be directed to info(at)behavioralfinance(dot)org.
(* Registration code is required for discounts. E-mail us for information and registration codes. Discounts for companies and other organizations not listed on the "partners" page are available by request.)