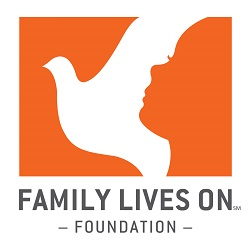 It is truly a life-focusing and child-centered intervention. It represents the very best of child-focused bereavement support services."
Exton, PA (PRWEB) October 15, 2015
Family Lives On Foundation will host its annual Traditions Ball on Saturday, November 7th, 2015 at 6PM in the Grande Ballroom of Valley Forge Casino. The party will benefit the nonprofit and support children whose mother or father has died.
Guests will be welcomed by Red Carpet entrance sponsored by Kevin and Kathy Feeney, an open bar cocktail reception provided by Robertson Manufacturing where guests will have a chance to mingle, bid in the silent auction, or enter the Olive Toss Raffle. After the excitement of last year's Olive Toss winner's shining moment on ESPN, the anticipation for this year's event is palpable!
The cocktail reception will be followed by dinner in the Grande Ballroom and dancing to the captivating sounds of the Jump Street Band, courtesy of Valley Forge Financial Group.
The evening will honor the unyielding support of Jennaphr Frederick, General Assignment Reporter, Good Day Philadelphia. The festivities will celebrate the impact of an extraordinary partnership with The Philadelphia Eagles, in the selection of Family Lives On as one of the 2015 Eagles Care Partners. All proceeds will build the future of the national expansion of the Traditions Program.
"The funds raised from The Traditions Ball are vital in ensuring that the children and teens, who have experienced the profound loss of the death of a mother or father, are able to grieve in a healthy manner. The longevity and continuity of the Tradition Program promotes intra family connection and communication throughout the child's development process." said Chris Cavalieri, Family Lives On, CEO.
"This Tradition Program provides an opportunity to activate the memories, not just speak of them. The experiential engagement of the activity utilizes all five senses and can be a more powerful healing tool to help move a child through grief to healing. It is truly a life-focusing and child-centered intervention. It represents the very best of child-focused bereavement support services." Bereavement Expert Alicia S. Franklin, LICSW, GMS
Table Sponsorship is $2,500 for a VIP table of 10, Couple Sponsorship is $500 for two VIP tickets. An individual ticket for the party is $150. Other sponsorship opportunities include a $20,000 Title Sponsor and the $10,000 Olive Toss Sponsor.
Guests will enjoy the convenience of Valet parking generously sponsored by The Bush Auto Group.
For information on how to purchase tickets or become a sponsor while helping local children and their families please contact Kelly Becker at 610.458.1690 or kbecker(at)familyliveson(dot)org.