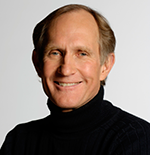 Together, we look forward to a brighter global future shaped by the power of international scientific and technical collaboration
Arlington, VA (PRWEB) October 21, 2015
CRDF Global is excited to announce sponsorship and event updates for its 2015 Annual Awards Gala – a fun and inspirational event that spotlights critical work in international science engagement. The annual Gala, themed "Reflect & Progress", will celebrate how international scientific and technical collaboration is improving lives. The Gala will be held at The Decatur House on Lafayette Square, Washington, DC, November 18. It will also commemorate the 20th anniversary of CRDF Global, an independent nonprofit organization that promotes cross-borders collaboration through grants, technical resources, training and services.
CRDF Global announces the Gold Sponsors for the Gala: The Gordon and Betty Moore Foundation, Kavli Foundation and Bloomberg Philanthropies have each given $25,000. They join Platinum Sponsor DuPont; Silver Sponsor Council on Competitiveness; and Bronze Sponsors American Association for the Advancement of Science (AAAS), Sapere Wealth Management, Ms. Cathleen Campbell, Mr. Vint Cerf, Ms. Dona Crawford, Mr. William Draper, Mr. and Mrs. John and Linda Hurley, Mr. and Mrs. Paul Longsworth, Ms. Catherine Mannick, Dr. Rod Nichols, Dr. Gil Omenn and Mrs. Martha Darling, Dr. Ray Orbach, and Dr. Anne C. Petersen.
Dr. Peter Agre will receive this year's George Brown Award for International Scientific Cooperation. Dr. Agre will be honored for his work advancing international collaboration in science and medicine. He received the 2003 Nobel Prize in Chemistry, alongside Dr. Roderick MacKinnon. He is a Bloomberg Distinguished Professor and Director of the Johns Hopkins Malaria Research Institute. He has led multiple science diplomacy visits of American scientists to North Korea, Cuba, Myanmar/Burma and Iran. Lois Quam, Chief Operating Officer at The Nature Conservancy, will introduce Agre.
CRDF Global will also present DuPont with the Corporate Impact Award, in honor of the company's commitment to science collaborations and finding solutions to global challenges. Executive Vice President James C. Borel will accept the honor. Ambassador Kenneth M. Quinn, President, The World Food Prize, will introduce Borel.
"We are very grateful to our sponsors for their generous tributes to this important work," said CRDF Global President and CEO Cathy Campbell. "It is a great pleasure to celebrate our shared achievements with the community that cares so deeply about international science and innovation, and to honor the commitments of Peter and DuPont. Together, we look forward to a brighter global future shaped by the power of international scientific and technical collaboration to improve lives," said Campbell.
CRDF Global has also announced the honorary chair is Walter F. Mondale, 42nd Vice President of the United States, and former U.S. Senator. He is joined by a special 20th Anniversary Honorary Committee, led by Ms. Dona Crawford, Dr. Gloria Duffy, Dr. John H. Moore, Dr. Peter Raven, and Dr. William Wulf.
The Gala will feature an in-person interviews with two CRDF Global grantees: Dr. Tamar Kokashvili, researcher with George Eliava Research Institute of Bacteriophages, Microbiology and Virology, Tbilisi, Georgia and Dr. William C. Wilson, Research Microbiologist at USDA's Agricultural Research Service.
Working with CRDF Global, Kokashvili performed her research at the Maryland Pathogen Research Institute, hosted by Prof. Anwar Huq, characterizing cholera bacteria isolated in Georgia. In recent years, new variants of V. cholerae have emerged and spread throughout many countries in Asia, Africa and Latin America. Considering ongoing climate change, a potential variation and abundance of the pathogens is expected in the Georgian water environment. Dr. Kokashvili studied these isolates collected from water in Georgia and is hoping to continue her research on the recent isolates upon return from the U.S.
Since 2007, Wilson's projects have focused on creating and strengthening diagnostics and control strategies for Rift Valley Fever (RVF) in Africa. A mosquito-transmitted zoonotic disease, RVF affects animals, such as lambs, calves and camels, which contact with infected blood can result in human disease with devastating consequences. Dr. Wilson and his collaborators in Egypt, Kenya, and South Africa have worked to share research techniques, technologies, and insights to prevent the spread of the RVF on the continent. This includes addressing challenges affecting local capacities to combat the virus such as a lack of suitable laboratory facilities, standardized diagnostic methods, as well as high costs and limited supplies of commercial tests.
The special speakers for the Annual Gala have also been announced. Mr. Maxmillian Angerholzer, Managing Director, The Richard Lounsbery Foundation will be the emcee. Ms. Lois Quam, Chief Operating Officer at The Nature Conservancy will introduce Dr. Agre. Ambassador Thomas Pickering, Career Ambassador and Under Secretary of State for Political Affairs will be the closing speaker.
To buy tickets, sponsor or make a tax deductible donation, visit http://www.crdfglobal.org/awards.
About CRDF Global
CRDF Global is an independent, nonprofit organization that creates opportunities for scientists and innovators to make the world a better place. Established in 1995 to promote international scientific and technical collaboration through grants, technical resources, training, and services, CRDF Global specializes in bringing isolated scientific communities into the global scientific mainstream. CRDF Global has 20 years of experience managing international research funding programs and supporting emerging science and technology infrastructure in more than 40 countries around the world. CRDF Global is based in Arlington, Virginia, with offices in Amman, Jordan; Almaty, Kazakhstan; Moscow, Russia; and Kyiv, Ukraine.