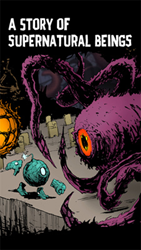 (PRWEB) October 16, 2015
"Avoid It," a hardcore action game developed by Studio Ro, has just been released on Android.
"Avoid It" is set in an ancient civilization devastated by natural disasters. The game has Dark Shadow's visual styles. The game is filled with high-quality artwork. Various ancient civilizations and their atmospheres are realized in a unique Eastern style. The game's art style is a result of collaboration between indie developer Studio Ro. The one-touch control for "Avoid It" is simple to learn but has its own characteristics. The control mechanics of the game are considered unique by many players.
"Avoid It" was one of the finalists in Atlanta's MomoCon Indie game showcase (2015) along with "Back to Bed", "Checkpoint Champion", and "Chronology". The game was also showcased in BICFestival (Busan Indie Connect Festival) in Korea.
To prepare for its launch on Google Play Store, the game added an Easy mode since the game was a little too difficult for some, based on fan feedback.
"Avoid It" is available for purchase on both Apple's App Store and Google Play Store.
Google Play Store Link: https://play.google.com/store/apps/details?id=com.studioro.avoidit
Apple App Store Link: https://itunes.apple.com/app/id922463436
Studio Ro: http://studiorogame.com