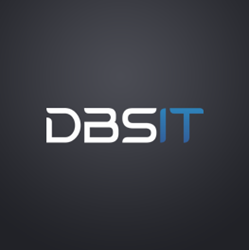 When it comes to customer satisfaction, our goal is to go beyond your expectations.
Perth, WA, Australia (PRWEB) October 19, 2015
Perth managed IT services company DBSIT recently announced that it will now be offering its services to the pharmaceutical industry, something which is sure to be welcome news in the industry after its recent struggles.
A recent survey by PricewaterhouseCoopers (https://ajp.com.au/news/pwc-outlines-medicines-industry-challenges-medicines-australia/) revealed some of the opportunities and challenges which are currently confronting the Pharmaceutical industry in Australia.
The survey was titled Challenges and Change: A report on the Australian Pharmaceutical Industry and gave an overall picture of the industry's health and the regulatory and economic pressures it is currently facing.
While many people are increasingly wary of "Big Pharma", the rigorous process set up by the PBS is ensuring that drugs available in other countries are still not available in Australia.
The survey showed that a number of companies are currently dealing with an increasingly difficult reimbursement process and 87% of them have considered choosing not to apply for a listing on the Pharmaceutical Benefits Scheme. 80% felt that processes have either deteriorated or haven't improved over the last two years, and a huge 89% of companies are sure that compliance costs are going to rise.
This feeling of uncertainty has recently been exacerbated as the PBS faced cuts. Now, more than ever, the industry needs premium managed IT services so that both individual companies and the industry as a whole can focus on streamlining their processes and reducing costs- allowing them to focus on day-to-day business.
DBS IT have experience providing managed IT services in Perth and throughout Australia. They've worked with a wide range of companies and industries, and provide cutting edge solutions which reduce risk and minimise costs.
As frustration among drug companies within the pharmaceutical benefits scheme increases, a spokesperson from DBSIT recently said that the company will be providing crucial support during this stressful time. "The last thing we want is for companies to withdraw medications from the scheme, especially considering so many of them are crucial to Australians. DBSIT are on hand to provide IT services, along with consulting and software development."
When potential clients look at the impressive amount of industries and sectors that DBS IT has worked with, they couldn't be blamed for assuming the company only deals with larger businesses. However, DBS IT has continued to offer the best in IT and software solutions for businesses of many different sizes, including start-ups and international businesses. This is excellent news for the pharmaceutical industry as a whole, especially those looking for cost-effective managed IT services in Perth and throughout Australia, along with superior customer service.
This focus on providing excellent service has ensured that DBS IT receive plenty of referrals and repeat business. The company continues to outdo its competitors, as clients receive support 7 days a week- so an expert is always on hand to help when they need it.
Companies looking for IT services in Perth can't go wrong with DBSIT, so get in touch today and ask how they can help you with your managed IT services today.