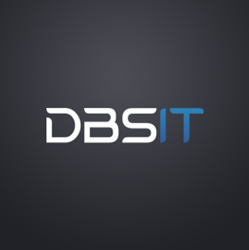 When it comes to customer satisfaction, our goal is to go beyond your expectations.
Perth, WA, Australia (PRWEB) November 02, 2015
DBS IT is a software development company based in Perth, Western Australia. They have been offering IT solutions and software development services both in Australia and globally since 2007, and their commitment to client satisfaction has helped them become leaders in the industry.
DBS IT Australia implements an agile development process, using diverse application tools to ensure that their clients are satisfied. During the initial development stages, clients are given the opportunity to give their opinion about different options. Clients are also taught the best way to run the system, ensuring that it is used efficiently, amplifying revenue for the business.
Cross-platform application solutions are an important part of the way DBS IT Australia works, and they allow the best in effectiveness, security, and software consistency. It also means that clients are guaranteed to have hard-working, tailor-made applications and software solutions.
This software development company puts clients in the centre, so that application development input and business assessments are just part of the service. The experienced team of software developers at DBS IT Australia are experts at evaluating business operations in order to ensure that the solutions actually make life easier for everyone from CEO's to clients.
DBS IT Australia offer unlimited consults through phone and email, and keep their clients in the loop every step of the way. This also allows clients to understand exactly what the process is, so they can have a more hands-on approach while applications and software are being developed. Additionally, clients have the opportunity to suggest extra inclusions which they consider to be essential during the development phase of the software. This means that they're guaranteed to receive a tailor-made application or software solution.
This software development company has a wealth of knowledge and vast amount of experience in the development of embedded applications. These often function on low resources, usually the AMD, Intel Atom, and ARM processors, as it's easier to connect the devices to sensors using technologies such as CAN, USB, and Ethernet.
DBS IT Australia collaborates with Oracle Technology, enhancing service provision and therefore allowing open source and code application standards to be delivered. The company is in the process of transferring applications from the old GlassFish Version 3, to the new GlassFish version 4.0.
These software developers in Perth also provide cross-platform application solutions for Microsoft Windows, Mac, and Linux users. The Mac OS is integrated with the best in application solutions like Genie, and DBS IT Australia available platforms so users can incorporate the latest application server into the application and software solution development.
A spokesperson for DBS IT was recently asked about the new application server, and said " DBS IT have ensured that they provide their clients with the best in technology for the last eight years, and will continue to offer only the best software and application solutions well into the future. This is just one example of how this software developer in Perth continually goes the extra mile for clients."
If you're looking for software developers in Perth, visit dbsitsoftware.com.au today.