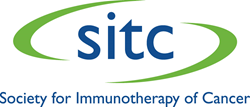 The promise of immunotherapy in this disease is incredible, and this opens up a new pathway for improving the survival and quality of life of many lung cancer patients.
MILWAUKEE, WISCONSIN (PRWEB) October 15, 2015
The U.S. Food and Drug Administration (FDA) recently announced expanded approval of Bristol-Myers Squibb's nivolumab (Opdivo®) to treat both squamous and non-squamous non-small cell lung cancer (NSCLC) in patients whose tumors progressed on or after platinum-based chemotherapy.
"Lung cancer is one of the most common tumors and has been historically very resistant to treatment, especially in the advanced stages," said SITC President Howard L. Kaufman, MD, FACS (Rutgers Cancer Institute of New Jersey). "The availability of effective immunotherapy, especially after other treatments have failed, is particularly important as more patients will be eligible for a therapy associated with durable responses. This gives physicians and patients access to a new, powerful tool in the management of lung cancer, and offers new hope to those battling this deadly illness."
What the Approval Means for Patients
Lung cancer is the leading cause of cancer-related death in the United States. In 2014 alone, an estimated 224,210 new diagnoses and 159,260 lung cancer-related deaths were reported, with an estimated 221,200 new diagnoses and 158,040 deaths in 2015, according to the FDA. NSCLC makes up 85% to 90% of all lung cancer cases in the United States and claims more lives each year than colon, breast and prostate cancers combined.
"The fact that immunotherapy has now moved from the treatment of melanoma to the unfortunately even more common non-small cell lung cancer is a huge advance, offering new therapies and the potential for long term survival to a group of patients who previously had few options," said SITC member and Cancer Immunotherapy Guidelines – Lung Task Force Chair Roy S. Herbst, MD, PhD (Yale Cancer Center). "The promise of immunotherapy in this disease is incredible, and this opens up a new pathway for improving the survival and quality of life of many lung cancer patients."
The safety and efficacy of Opdivo® to treat non-squamous NSCLC was supported by an open-label, randomized phase III trial (CheckMate -057), which demonstrated superior overall survival (OS) benefit for Opdivo® versus docetaxel (chemotherapy) in previously treated advanced NSCLC. For patients with advanced NSCLC, this approval is life changing. A second-line, non-chemotherapy option, Opdivo® is a well-tolerated treatment—with fewer and less severe side effects—when compared to commonly prescribed docetaxel. "The potential to offer effective treatment with few side effects will allow patients to maintain a high quality of life for much longer periods of time," Dr. Kaufman explained.
What is next?
"Although the extended approval of Opdivo® is amazing news, currently, immunotherapy for lung cancer will only benefit about 20% to 25% of patients," stated Dr. Herbst. "It will be critical to develop predictive markers, or biomarkers, to identify those likely to respond favorably to treatment; thus, improving patient selection and offering a better understanding of why some treatments are ineffective for some patients."
"Ultimately, we will want to move these immune therapy agents up to front line treatment of lung cancer or for use in early-stage disease," Dr. Herbst continued. "The possibilities are endless, as we now perform translational research at its best—bringing new drugs and combinations from the lab to the clinic and back again to learn how to use these agents alone or in combination to help the most patients."
Current SITC Initiatives in Immunotherapy for Lung Cancer
Due to recent advances in immunotherapy for lung cancer, including three FDA approvals in 2015, SITC has brought together leaders in the field to form a Cancer Immunotherapy Guidelines (CIG) lung task force. Charged with reviewing the state-of-the-art and best practices in lung cancer treatment, the task force will develop a white paper that provides an expert consensus opinion for practicing physicians on how best to use immunotherapy in patients battling this disease.
Recognizing that patients should have an active and informed role in every aspect of their care, SITC, in partnership with Melanoma Research Alliance (MRA) and Global Resource for Advancing Cancer Education (GRACE), will offer programming specifically for patients, caregivers and patient advocates at the SITC 30th Anniversary Annual Meeting & Associated Programs. To be held in National Harbor, Maryland on November 7, the Cancer Immunotherapy Patient Forum will include expert presentations on how immunotherapy works, the latest treatment options available now and what's on the horizon, as well as break-out sessions that cover unique issues facing melanoma, leukemia, lymphoma, lung and genitourinary cancer patients. For more information, visit sitcancer.org/2015.
Additional SITC resources for physicians, patients, patient advocates or anyone seeking for information on immunotherapy for lung cancer, include: Understanding Cancer Immunotherapy patient resource guide, which contains a list of clinical trials by cancer type; and NSCLC Immunotherapy: A New Hope™, an animated video that follows a patient's journey from her diagnosis of NSCLC through the course of cancer immunotherapy treatment via a clinical trial.
About SITC
Established in 1984, the Society for Immunotherapy of Cancer (SITC) is a non-profit organization of medical professionals dedicated to improving cancer patient outcomes by advancing the development, science and application of cancer immunotherapy and tumor immunology. SITC is comprised of influential basic and translational scientists, practitioners, healthcare professionals, government leaders and industry professionals around the globe. Through educational initiatives that foster scientific exchange and collaboration among leaders in the field, SITC aims to one day make the word "cure" a reality for cancer patients everywhere. For more information, visit sitcancer.org.