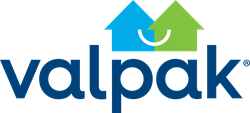 ST. PETERSBURG, FL (PRWEB) October 15, 2015
More than 130 children in Tarpon Springs have a gleaming new playground thanks to volunteers from Valpak®, the Boys & Girls Clubs of the Suncoast, KaBOOM! and the local community. About 160 volunteers gathered on Oct. 9 at the Boys & Girls Club of Tarpon Springs to build the playground and create a healthy learning environment for the children. The design was based on drawings by children at the club as they imagined a new play area.
"Play, along with learning and good nutrition, is crucial to a child's developmental success. To encourage this, Valpak supports this playground build as part of 'Valpak Saves,' a national campaign to give back across America," said Michael Vivio, president of Valpak and Cox Target Media. "We are pleased to bring such an invaluable experience to the children, especially considering that the Boys & Girls Club of Tarpon Springs previously lacked any playground equipment."
Vivio continued, "Valpak Saves is an opportunity for us to stay connected with the communities we serve. We want our neighbors to know us on a deeper level, to know that we value every community as our own and, therefore, are committed to its continued improvement."
The Tarpon Springs playground is the first built by Valpak and the nonprofit KaBOOM! Earlier this year, the partnership was featured on Valpak envelopes sent to nearly 40 million homes across the U.S. and Canada. It's a key initiative in Valpak Saves to support and inspire play and healthy living within our communities -- part of our effort to help neighborhoods thrive. For more, see Valpak's Community page that highlights its nationwide nonprofit partnerships and volunteerism.
Valpak's partnership with KaBOOM! ensures all kids get a childhood filled with balanced and active play. Play provides kids with opportunities to learn and grow. It builds leadership, friendships, fitness, and, ultimately, neighborhoods. With partners across the nation, KaBOOM! has built, improved and opened nearly 16,300 playgrounds, engaged more than 1 million volunteers, and served 8.1 million kids.
Discover more about Valpak®
Valpak is at the heart of communities across North America, helping people save, businesses grow and neighborhoods thrive through a network of local franchises in the U.S. and Canada. Valpak marketing consultants live and work in your neighborhood. We know what your customers want (we are them!) and can help you take the guesswork out of advertising with real-world marketing solutions that drive measurable results. From the mailbox to online to mobile devices, Valpak continues to find innovative ways to connect businesses with consumers. Monthly, close to 40 million homes receive our Blue Envelope of savings and traffic on valpak.com and our syndication partner sites exceeds 110 million. Backed by the muscle of Cox Target Media, your local Valpak office has the means and know-how to custom build a marketing campaign that meets your needs and budget. Let us introduce you to the neighborhood. Call Valpak at 1-800-676-6878.
About Cox Media Group
Cox Media Group is an integrated broadcasting, publishing, direct marketing and digital media company that includes the national advertising rep firms of CoxReps. Additionally, CMG owns Cox Target Media, which operates Valpak, one of North America's leading direct marketing companies, and Savings.com, a leading destination for online coupon codes and grocery deals. CMG's operations currently include 14 broadcast television stations and one local cable channel, 59 radio stations, seven daily newspapers and more than a dozen non-daily publications, and more than 100 digital services. CMG currently operates in more than 20 media markets and reaches approximately 52 million Americans weekly, including more than 31 million TV viewers, more than 3.5 million print and online newspaper readers, and more than 14 million radio listeners. For more information about Cox Media Group, please check us out online http://www.coxmediagroup.com.
###
Media Contact:
Samantha Rego
727.399.3139– office
Samantha_Rego(at)valpak.com