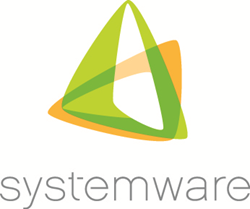 Systemware's solution evolves with us while integrating seamlessly with our other systems, making us a better partner to our members.
Dallas, Texas (PRWEB) October 15, 2015
Systemware today announced that University Federal Credit Union (UFCU), the largest locally-owned financial institution in Austin, Texas, has selected Systemware to manage the institution's mission-critical enterprise content. UFCU will be deploying Systemware's Content Cloud, an intelligent content network that captures, manages, stores and delivers content throughout its entire lifecycle.
UFCU serves over 195,000 members from universities, associations and employers across Central Texas and Galveston, and boasts assets of over $1.9 billion. With a commitment to quality member service, UFCU sought out a content management solution that would maximize the value of its enterprise content and improve member access to account information.
Systemware Content Cloud is able to integrate with UFCU's core credit union software, allowing the business to streamline information flow and reporting. The system also addresses ever-evolving compliance requirements aimed at protecting consumer data.
"We were looking for a vendor that shares our view of business relationships as partnerships," said Yung Tran, Executive Vice President at UFCU. "Systemware's solution evolves with us while integrating seamlessly with our other systems, making us a better partner to our members."
Content Cloud's ability to capture, index and curate large amounts of data effectively will allow UFCU's ECM infrastructure to grow with the organization. Systemware's ECM network also offers a personalized user experience by going beyond business requirements to serve the individual needs of IT architects, department heads and end users.
"Systemware has more than 30 years of experience helping organizations like UFCU in highly-regulated industries manage, protect and access information efficiently and securely," said Frankie Basso, President and Chief Operating Officer (COO) of Systemware. "Content Cloud will allow UFCU to unlock the value of their enterprise information to reduce costs and improve customer service."
About Systemware
Systemware has been a leader in enterprise content management for more than 30 years, with its ECM solutions deployed in many of the largest organizations in the world helping them to effectively and efficiently capture, index, store and manage billions of documents. Systemware high-volume content management solutions are utilized in many industries — including financial services, insurance, healthcare and retail — to capitalize on information assets, improve customer service, reduce operating costs, support compliance objectives and facilitate better-informed business decisions. Systemware offers a variety of deployment options, including on premises, cloud and hybrid. For more information, visit http://www.systemware.com or call 1-800-535-8681.
About UFCU
Exceeding $1.9 billion in assets, UFCU serves over 195,000 members in the Austin and Galveston areas. UFCU provides a variety of products, services and education programs to meet your needs through all phases of your life. To learn more about UFCU's products and services, including low rate auto loans, visit http://www.ufcu.org.