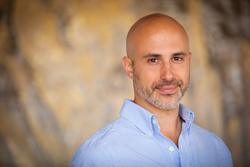 [W]e hope to advance the knowledge and understanding of the medical uses of cannabis.
Toronto, Ontario (PRWEB) October 16, 2015
CanvasRx Inc. (http://www.canvasrx.com) and academic chronic pain physicians Drs. John Hanlon (St. Michael's Hospital) and Dr. Hance Clarke (Toronto General Hospital) are pleased to announce that they have received research ethics board approval to conduct the largest and most comprehensive observational study of medical cannabis of its kind in Canada.
The study, which will be conducted over a period of 3 years and will follow 1,000 medical cannabis patients will seek to assess the efficacy of medical cannabis on chronic pain, sleep and function.
"Even though there are some very encouraging results suggesting that smoked or inhaled cannabis can be effective, there is a lack of long-term, large-scale studies assessing the role of dried cannabis in pain, sleep and function" said Dr. John Hanlon, MD FRCPC, the study co-investigator. "With this large scale study, we hope to advance our understanding of the medical uses and efficacy of cannabis and guide the development of further clinical trials," said Dr. Hance Clarke, the study principal investigator.
The study is designed to identify any beneficial or adverse effects of inhaled (smoked or vaporized) cannabis prescribed by six (6) clinics operated by Canadian Cannabis Clinics (http://www.cannabisclinics.ca) -- Canada's largest cannabis-specialized clinic operator -- located in Toronto, Etobicoke, Burlington, London, Ottawa and St. Catharines.
The study is being sponsored by CanvasRx Inc., Canada's leading cannabis education and counselling service.
"Cannabis is already being used by thousands of Canadians to help treat symptoms associated with a variety of chronic conditions," says Ronan Levy, Director and General Counsel of CanvasRx. "With this study, we hope to advance the knowledge and understanding of the medical uses of cannabis, create awareness of its potential risks and benefits and better serve our patients with better tailored advice and recommendations."
About the Study
The study is a multicentre, longitudinal, non-interventional, observational study designed to provide an understanding of the beneficial and adverse effects of inhaled cannabis. All patients in the study will be 25 years or older, who have been prescribed dried cannabis for a chronic condition. Participants will be asked to self-administer validated pain, psychological and sleep questionnaires throughout the study. The study team includes Drs. Hance Clarke (MD PhD FRCPC), John Hanlon (MD, MSc, FRCPC), Howard Meng (MD) and Umer Jalal (MBBS).
About CanvasRx
CanvasRx is Canada's leading cannabis counselling and education service, focussed on assisting patients who have been prescribed medical cannabis select strains and understand how to best use medical cannabis. http://www.canvasrx.com
Media Contact:
Ronan Levy
ronan(at)canvasrx(dot)com
416-505-0929