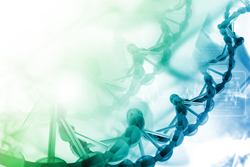 We're learning more and more about the risk factors for prostate cancer, but race and family history still play the highest role, as far as we know.
New York, New York (PRWEB) October 20, 2015
Researchers at UCLA have released findings that cells responsible for developing aggressive prostate cancer share genetic qualities with tissue-specific stem cells which naturally are in a healthy prostate.
"This news brings us closer to understanding the root cause of why some men develop prostate cancer and others do not. There are many parallels when it comes to genetic testing and how much more we understanding this disease," noted Dr. David Samadi, Chairman of Urology and Chief of Robotic Surgery at Lenox Hill Hospital.
Findings conducted at the UCLA Broad Center of Regenerative Medicine and Stem Cell Research, which were published in the journal Proceedings of National Academy of Sciences, pinpoints the cellular traits of prostate cancer and more importantly what makes those calls grow rapidly and eventually spread.
"What this potentially will allow is identifying these cellular traits earlier and earlier in men, understanding how high their risk for the disease is, as well as potentially reversing or stopping the progression of the cancer cells. This could be a win-win," stressed. Dr. Samadi.
Biopsy analysis provided the team with a 91-gene "signature" for the stem cells that naturally reside in prostate tissue. Comparing this signature to genetic data from patients with aggressive prostate cancer, the researchers found that normal prostate tissue stem cells and aggressive prostate cancer cells possess similar characteristics.
The main challenge with prostate cancer is detecting it early. Referred to often as the "silent killer" because there are few symptoms, looking deeper at the cells and how we can identify them earlier, only helps men who are at risk but remain unaware often until diagnosis," said Dr. Samadi.
These scientists at UCLA are working to create better treatments for aggressive prostate cancer, when other methods are often not an option, such as surgery. They will continue to investigate the genetic characteristics of aggressive forms of the disease which can spread or metastasize to other organs in the body.
Previous evidence does suggest that aggressive cancers have stem cell-like traits.
"We're learning more and more about the risk factors for prostate cancer, but race and family history still play the highest role, as far as we know. The challenge comes in men understanding their family history of prostate cancer. With this disease, the only option is having a comprehensive view of your genetic history with this disease. This helps us better differentiate between high and low risk cases," said Dr. Samadi.
Patients newly diagnosed with prostate cancer or with an elevated PSA can contact Dr. Samadi for a consultation at 212.365.5000 or learn more at ProstateCancer911.com.