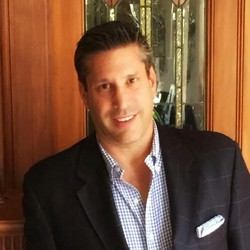 Fantasy Sports offers a tremendous opportunity if done in a compliant manner
Chicago, Illinois (PRWEB) October 17, 2015
Cory Aronovitz founder of the Casino Law Group in Chicago IL and recent recipient of the Illinois Leading Lawyer recognistion for Casino and Gaming Law, presented a teleconference to Coleman Research clients related to an overview of the proliferating fantasy sports industry.
Cory Aronovitz former legal counsel to the Illinois Gaming Board presented a teleconference to investors and market analysts on October 9, 2015. The hour long conference addressed the legality of the exploding fantasy sports industry, the recent scrutiny concerning the industry business model and the potential for regulation, law enforcement action or prohibition. A founder of the International Masters of Gaming Lawyers, a founding editor of the Gaming Law Review and an adjunct professor of gaming law at the John Marshall Law School in Chicago, Mr. Aronovitz represents several online fantasy and contest sites that offer cash prizes to players.
During the call Mr. Aronovitz indicated a need for self regulation, the imposition of internal controls and the need to educate state law makers and law enforcement. "It is paramount to the sustainability of the industry to preserve the integrity of the product being offered and maintain a positive public perception that the contests are fair."
Mr. Aronovitz assists those entering this new industry by advising on best industry practices.
Mr. Aronovitz established the Casino Law Group in 2001 and has been integral in the video gaming industry as well as alternatives to regulated gaming including electronic product promotion sweepstakes which are exempted under Illinois criminal law.