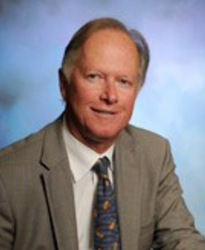 Wethersfield, CT (PRWEB) October 16, 2015
Regency House Nursing and Rehabilitation Center and Hartford Health Care At Home are sponsoring a free seminar on joint replacement at noon on Monday, Oct. 26 at the Wallingford Senior Center. The event, free and open to the public, features Dr. Leonard Kolstad, a recognized leader in orthopedic surgery.
Is joint replacement right for everyone? How does one know when it's time and what should be expected after surgery?
These questions and more will be answered by Dr. Kolstad, a surgeon with privileges at MidState Medical Center and John Dempsey-UConn Medical Center.
Dr. Kolstad completed a residency program with the University of Connecticut and is certified with the American Board of Orthopedic Surgeons as well as the Arthroscopy Board of North America. He is currently in practice with Comprehensive Orthopedics & Musculoskeletal Care, LLC and has served as chief of orthopedic surgery for MidState Medical Center. He is also a clinical associate with the University of Connecticut.
Seating is limited for this event, so prospective attendees are urged to register as soon as possible with the Wallingford Senior Center by calling them at 203-265-7753 or contacting Wendy Mutter, director of admissions and marketing at Regency House: 203-265-1661.
Regency House, located at 181 East Main St. in Wallingford, is a 130-bed skilled nursing center specializing in short-term, post-hospital rehabilitation care in their signature Passport To Home Rehabilitation Program, as well as long-term nursing care and Alzheimer's and dementia care. For more information on Regency House, including short-term rehabilitative stays, resident placement or employment opportunities, please visit http://www.RegencyHouseWallingford.com.
About National HealthCare Associates:
National HealthCare Associates (NHCA) offers skilled nursing care services as well as extensive programs for short-term rehabilitation and post-hospital care in areas including orthopedic, cardiovascular, neurologic, and post-surgical recovery and rehabilitation. NCHA manages the care of more than 5,500 patients and residents and employs more than 7,500 professional caregivers and related staff. NHCA's signature Passport Rehabilitation program is aimed at helping patients and their families return to the best quality of life possible following a hospitalization or an acute medical episode through individualized occupational, physical and/or speech-language therapies.
Founded in 1984, National HealthCare Associates is a growing network of 40 skilled nursing and rehabilitation centers and assisted living programs located throughout the Northeast (Connecticut, Maine, Massachusetts, New Hampshire, New Jersey, New York and Vermont), each sharing the common commitment to the highest level of quality care, a focus on customer service and providing a nurturing environment for both patients and families.
For more information on this and other National Health Care Associates-affiliated facilities, including short-term rehabilitative stays, resident placement or employment opportunities, please visit http://www.NatHealthCare.com.