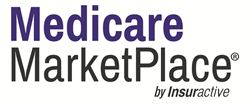 Medicare beneficiaries this year could face some significant increases. We're poised to help them sort through the information to find what works best for them.
Omaha, Nebraska (PRWEB) October 16, 2015
Medicare MarketPlace® expects increased call volume from seniors seeking Medicare health insurance plan savings following the government's Oct. 15th announcement that it will not give a cost-of-living adjustment to Social Security recipients in 2016 — a move that means some beneficiaries could see a 52% increase in their 2016 Medicare Part B premiums.
"The convergence of these economic factors will drive Medicare recipients to need more help understanding not only how or whether they'll be affected, but also where to find savings," said Brian Hickey, vice president of Medicare MarketPlace. "Medicare MarketPlace can help consumers by looking at their current Medicare health insurance and Part D Prescription Drug plans, whether those plans are changing in price or coverage in 2016, and whether there are other plans that could help them save money or improve coverage."
Medicare beneficiaries in higher income brackets could pay even more than the 52% increase in Part B premiums — which is the largest increase, by far, in the history of Medicare, according to The New York Times.
And Hickey said higher Part B premiums, which would impact about 30% of Medicare beneficiaries, are not the only Medicare-related costs projected to rise. Monthly premiums for Part D Prescription Drug plans are expected to rise on average 13% for those who remain on the same plan, according to the nonpartisan Henry J. Kaiser Family Foundation.
And perhaps one of the biggest changes would be an expected increase in the Part B annual deductible, the amount beneficiaries pay before Medicare kicks in. All beneficiaries are expected to see their Part B annual deductible jump by $76, to an estimated $223 — which Tricia Neuman of the Kaiser Family Foundation told CNBC was an "unprecedented" kind of increase.
"All these headlines can really cause a lot of concern, and Medicare already is confusing," Hickey said. "We're ready to help consumers navigate through all the information."
The government's announcement of no COLA came on the same day that Medicare's Open Enrollment Period kicked off. Open enrollment — Oct. 15 to Dec. 7 — is when Medicare beneficiaries can make changes to their Medicare Advantage or Medicare Part D Prescription Drug coverage for the coming year. Because plans and premiums can change from year to year, Medicare MarketPlace encourages beneficiaries to review their plans to identify potential cost increases or savings. People who have Medicare Supplement health insurance plans may also want to review their policy each year, because those premiums can change, too. Medicare Supplement plans can be purchased year-round, but beneficiaries may be required to answer health questions to determine eligibility.
Consumers with Medicare questions can call 1-800-639-0781 to speak to one of Medicare MarketPlace's licensed insurance agents.
The Centers for Medicare and Medicaid Services still has to announce the exact amount of increases in Part B premiums, and Congress or the White House may act to thwart some increases.
"Every year there are some unknowns, but Medicare beneficiaries this year could face some significant increases," Hickey said. "We're poised to help them sort through the information to find what works best for them."
About Medicare MarketPlace®
Since 2008, Medicare MarketPlace® has helped thousands of consumers shop easily for Medicare Supplement and Medicare Advantage health care plans and Medicare Part D Prescription Drug plans online or by phone with the assistance of a licensed insurance agent who specializes in Medicare-related insurance products. Visitors to http://www.MedicareMarketPlace.com can quote and compare Medicare health plans in their area or simply learn more about Medicare. Medicare MarketPlace is a division of Insuractive®, Inc., a Nebraska resident insurance agency. Based in Omaha, Nebraska, Insuractive is also licensed as a nonresident insurance agency, or otherwise authorized to transact business as an insurance agency, in all states and the District of Columbia. Medicare MarketPlace and Insuractive are not connected with or endorsed by the United States government or the federal Medicare program.