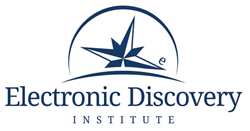 We assembled a fantastic group of panelists to discuss the issues presented by surveillance and what companies can do to mitigate these.
New Orleans, LA (PRWEB) October 16, 2015
Clutch Group, an organization dedicated to helping companies tackle complex legal, risk and compliance issues, is a Diamond Ambassador at the 2015 Electronic Discovery Institute (EDI) Leadership Summit in New Orleans, Louisiana from the 14th-16th of October.
The EDI Leadership Summit, of which Clutch has been a multi-year supporter, advances corporate and government decision-makers' understanding of current legal technology issues through collaborative roundtables, panel discussions, and workshops. Key issues being discussed at this year's summit include cybersecurity, data remediation and retention, employee monitoring, and global eDiscovery management.
Brandon Daniels, Clutch Group President, moderated a panel discussion titled "Data Surveillance: Dealing with Privacy, Complex Data & Company Culture" during the seminar. The panel, as set out by EDI, examined "how corporate data surveillance is affecting company culture and what companies can do to implement proper compliance monitoring programs that are transparent, measured, and able to meet global regulatory demands."
"Data surveillance and monitoring is a rapidly evolving component of the compliance arena," Mr. Daniels said. "As companies move to integrate more widespread surveillance systems into their compliance programs, they will wrestle with technical, logistical, legal and moral challenges. We assembled a fantastic group of panelists to discuss the issues presented by surveillance and what companies can do to mitigate these."
Mr. Daniels was joined by several panelists, including Jamie Brown, Executive Director & Global eDiscovery Counsel at UBS, Marla Bergman, Vice President and Associate General Counsel at Goldman Sachs, Hilary Lane, Senior Vice President of Litigation & Information Governance at NBC Universal, Allan Hsu, Director of eDiscovery & Litigation at Fannie Mae, and Glenn Melcher, Special Counsel for eDiscovery at the Consumer Financial Protection Bureau (CFPB).
This year, the EDI Summit coincides with GICLI's – the Government Investigations and Civil Litigation Institute – first annual meeting. GICLI, which is focused on educating the legal world in response to a surge in regulatory enforcement activities and related civil litigation, arranged a panel on "Managing a High Profile Bet-The-Farm Investigation." Varun Mehta, Vice President of Legal & Compliance Solutions at Clutch, participated in the panel.
About the Electronic Discovery Institute
EDI, the organization that coordinated the Summit, is a non-profit based out of Washington, D.C. that is dedicated to resolving electronic discovery challenges. The institute conducts studies of litigation processes that look into new discovery technologies and methods that are shared with the public. The EDI Leadership Summit was created by the founders of EDI to help "advance corporate and government decision-makers' understanding of legal technology through roundtables, panel discussions, breakout sessions, and workshops in an intimate setting." The Summit provides these decision makers with unique opportunities to interact and discuss with one another key issues in the eDiscovery space.
About Clutch Group
Founded in 2005 by top attorneys from leading firms and business process pioneers, Clutch Group has grown to a team of legal, technology and process experts in seven offices across three continents. Clutch was built from the ground up to help General Counsels more effectively manage problems within Fortune 500 companies. Clutch combines its expertise in harnessing technology, implementing process and focusing on fact development to deliver risk-measured, cost-optimized solutions for clients. Clutch Group has been consistently ranked as a top provider by industry research as well as client satisfaction since its inception and has been recognized by industry authorities including Nelson Hall, the New York Law Journal, the International Association of Outsourcing Professionals (IAOP), Chambers Global, Frost & Sullivan, the Black Book of Outsourcing, and Dun & Bradstreet. For more information, visit http://www.clutchgroup.com.