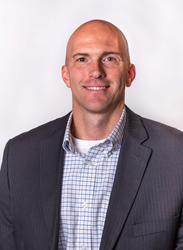 Synthetic turf will continue to be an increasingly popular solution.
San Jose, CA (PRWEB) October 29, 2015
Brad Borgman, Director of Sales Operations for Heavenly Greens, was elected to the Board of Directors of the Synthetic Turf Council, STC, during their Annual Membership Meeting in Atlanta, Georgia, on October 5 -7. Founded in 2003, STC serves as an objective resource assisting buyers and end users with the selection, use, and maintenance of synthetic turf systems in sports field, golf and landscape applications throughout North America and abroad. His election to the Board recognizes Borgmans leadership position within the industry overall.
"The Board sets the strategic direction of the organization," notes Al Garver, President of the Synthetic Turf Council. "Considering the growth that our industry is currently experiencing, Brad will play a critical role in guiding the development and influence of the Council."
Based in San Jose, Heavenly Greens specializes in design, installation and maintenance of artificial turf systems of all types. The company has provided industry expertise to Northern California for more than 14 years. Borgman has been especially committed to advancing STC's mission of maintaining the highest quality practices and standards throughout the industry.
There are more than 12,000 synthetic turf fields in use across the United Sates, including those used by professional sports leagues, collegiate teams, public and private school systems, parks departments and municipalities. In addition, there are thousands more artificial turf landscape installations, which is the fastest growing segment of the industry. As the need for durable playing fields and lawns continues to escalate, especially those that don't require high water usage during times of drought, synthetic turf will continue to be an increasingly popular solution to enhance aesthetic and athletic performance, deal with the issue of limited space in older cities and suburbs, provide low maintenance, durability and fall protection on playgrounds and much more.
About Heavenly Greens
Founded in 2001 Heavenly Greens is based in San Jose, CA. Heavenly Greens installs artificial turf systems for individual homeowners, commercial properties, sports fields and government facilities. The company's focus is offering quality turf products that are "Best of Class" from the world's top turf manufacturers. All Heavenly Greens' turf systems are installed with proper drainage systems and backed with eight- to 15-year warranties. "We've performed +10,000 installations at homes, businesses, golf courses, dog kennels, child day care centers and more, so we know how to do the job right the first time," says Dan Theis, CEO of Heavenly Greens. Customers can visit Heavenly Greens' San Jose showroom to see practical turf applications and choose from a variety of turf products on display. To get a quick response, call Heavenly Greens directly at 408-732-4954.