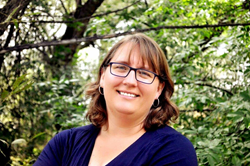 ...Organizations are looking to meet their long-term energy needs with creative and customized solutions that take advantage of...carbon-reducing technologies.
Boulder, CO (PRWEB) October 16, 2015
Renewable Choice Energy announced today that VP of Marketing & Communications Amy Haddon will speak on understanding, targeting, and keeping commercial and industrial (C&I) customers during the upcoming Renewable Energy Markets (REM) Conference. The conference will be held October 18-20 in Washington, DC.
Haddon will address the evolving needs of C&I buyers who are seeking to take advantage of purchasing renewable energy for their operations, including the desire to secure reliable and affordable sources of electricity in a volatile energy market. In recent months, the interest in large-scale and long-term renewable buying has been on the rise, and is expected to top more than 2100 megawatts of additional wind and solar capacity before the end of the year.
Haddon joined Renewable Choice in 2007 and has witnessed the evolution of renewable energy from a marginal contributor to the US grid, to a disruptive force. "C&I buyers have developed a far greater sophistication around renewable energy acquisition," said Haddon. "These organizations are looking to meet their long-term energy needs with creative and customized solutions that take advantage of cutting-edge, carbon-reducing technologies. It's an exciting opportunity to be able to share that message with a like-minded audience at the REM conference."
Since its founding in 2001, Renewable Choice has been at the forefront of providing clean energy and carbon reduction products and services. The company helped Whole Foods Market adopt 100% wind power in 2006, a move that earned founder Quayle Hodek the Environmental Protection Agency's (EPA) Beacon Award, and that sparked a cascade of organizations following suit. Today, the firm is one of North America's leading providers of strategic clean energy solutions, including power purchase agreements, renewable energy credits, and verified emission reductions. The company was selected as a Green Power Supplier of the Year by the EPA in 2012 and 2014.
To register for the REM conference, visit http://www.renewableenergymarkets.com/
About Renewable Choice
Renewable Choice Energy is a pioneering global supplier of products and services that advance clean energy development and the adoption of carbon reduction technologies, providing customized solutions to corporate, industrial, and institutional buyers. Recognized as a leading partner to more than 140 Fortune 500 companies, the firm's portfolio also includes scores of educational institutions, municipalities, green buildings, and small-to-medium enterprises. Renewable Choice was the recipient of the prestigious Green Power Supplier of the Year Award from the U.S. Environmental Protection Agency in 2012 and 2014 and is a certified B Corporation.