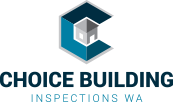 Choice Building Inspections conduct a series of staged Inspections coinciding with progress payments given by the builder.
(PRWEB) October 16, 2015
Investing in a home is an important financial investment and one of life's major milestones. Thus, blindly investing in one may result in unplanned complications in the future and also unnecessary wastage of time and money. To help individuals assess the actual condition of the property, Choice Building Inspections is now providing under construction inspection services at the most competitive prices. The inspection services that they provide are carried out in six phases and under the supervision of their experienced and dedicated team of building inspectors. The phases in which the under construction and new building inspections are carried out include Slab and Site works, Brickwork, First Floor Slab & Brick work for 2 storey homes, Roof Frame & Cover, Lock-Up and PCI-Practical Completion.
Those planning to invest in real estate property can count on this reputed building inspection company in Perth for providing superior quality under construction inspection services. Their services can be availed by filling the quote form present on the company's official website, choicebuildinginspections.com. The variety of areas that the building inspectors focus on during the different phases of under constructed building inspections include footings, slab quality and squareness, Plumbing Pre-Lay, Roof Frame structure AS compliant, Guttering & Fascia, Paving and Concrete, Plumbing, Electrical and different others. The under construction inspections are carried out utilizing advanced inspection tools and by the experienced building inspectors of the company, to ensure superior quality for their clients.
Choice Building Inspections is well known for providing a range of building inspection services at the market's best rates. Besides under construction inspections, other inspection services that they offer include pest & termite inspections, pre purchase inspections, special purpose inspections and many others.
Talking more about their under construction and new home inspection services, one of the representatives of the company stated, "Most people building a new home do not have the technical knowledge when it comes to acceptable construction practises in relation to the Australian Standards and The Building Codes of Australia. Choice Building Inspections conduct a series of staged Inspections coinciding with progress payments given by the builder. It is possible to have only one or more stages inspected."
About Choice Building Inspections
Choice Building Inspections Pty Ltd (CBI) are a professional, reliable and multi-faceted Building Inspection team that leads the field in inspecting practices to bring clients a no hassle, efficient and un-biased experience.
All inspectors have certified police clearance and are dedicated to producing efficient and best value service to their customers.
Choice Building Inspections Pty Ltd offers Building Inspections and Termite Inspections for all residential and commercial structures in Perth and greater Perth areas, Western Australia.
Their inspections are followed by an easy to understand report using visual evidence in the form of digital and infrared images.
Mission Statement
Choice Building Inspections provide their customers with the reassurance of making an informed decision. Choice Building Inspections incorporates proven, professional state of the art techniques within the building inspection field.
Choice Building Inspections is a growing network of trained Licensed Inspectors who continuously strive to provide top quality service for their individual clients and customers.
They are an innovative and people-oriented company providing individual opportunity, personal satisfaction and rewarding challenges to all members of the company. They aim to be and are fast becoming the most successful building inspection company in Western Australia.